Spend 3 days backpacking in Arizona's Superstition Wilderness Near Phoenix
Only one hour away from bustling Phoenix, the sixth largest city in the United States, you'll find miles and miles of incredible hiking trails that locals consider some of the best in the Sonoran Desert. The Superstition Mountains Wilderness offers towering Saguaro cactus, boulder-filled canyons and soaring, jagged peaks.
Why travel with AOA?: Find out more
Trip Price: $695 pp
+ $21 PP (Permits & Land Use Fees)*
*Subject to change and will be based on actual costs at time of departure
3 days, 2 nights
Difficulty: Moderate to Advanced
Activity: Backpacking
Superstition Wilderness Backpacking Trip
Price & Inclusions
Trip Price- $695 pp
+ $21 PP (Permits & Land Use Fees)*
Price is per person
Book a 2018 trip online and use the code NIFTY50 for $50 off per person
See our Promos & Discounts page for a list of multi-day trip promotions that may apply!
*Subject to change and will be based on actual costs at time of departure
Trip Price Includes
Round-trip ground transportation from Scottsdale, AZ
Meals starting lunch on Day 1 through lunch on Day 3
Bottled water and snacks for the drive
Kitchen and group gear (cooking utensils, stove, fuel, water filter, food storage where needed, dish washing necessities)
Personal mess kit (bowl, mug, fork, spoon)
Professional Wilderness First Responder Certified Guide
Permits & Land Use Fees Include
Tonto National Forest commercial use fees
Not Included
Personal insurance and expenses
Pre- or post-trip lodging
Breakfast Day 1
Dinner Day 3
Airport transfers

Sleeping bag (available to rent from AOA)

Sleeping pad (available to rent from AOA)

Backpacking pack (available to rent from AOA)

Backpacking tent (available to rent from AOA)

Trekking poles (complimentary upon request)
*Please see the "Rentals & Add Ons" tab below for a list of available gear rentals and purchase options.*
Trip Details
Trip Rating (1 -5)

Fitness – 3.5
Comfort – 1
Solitude – 5
Guest Participation – 5
Click here for an explanation of AOA's trip ratings.
Where to Meet
START: 7:00am on Day 1. Meet your guide in the lobby of the Holiday Inn Express in Old Town Scottsdale (CLICK HERE for map).
END: Drop-off at Holiday Inn Express in Old Town Scottsdale on Day 3 (usually between 5:00pm and 7:00pm).
GUESTS: 2 min to 12 max
Frequently Asked Questions
Q: When is the best time to go on this trip?
A: Aside from the very middle of summer in the heat of the day, there isn't a bad time to backpack in the Superstitions! Luckily, we don't offer this trip during those warm summer months so you really can't go wrong with any of the dates AOA offers. If you're looking for an escape from those cold winter months up north, Arizona is the destination for you. Winter months offer solitude and the possibility of a very light dusting of snow (seeing snow on a saguaro is rare!), while spring offers green valleys, warmer nights, and flowing creeks. If we've had a good year of rain, the spring wildflower bloom can be amazing.
Q: What are the trails like and how do I train for the trip?
A: The best way to train for this trip is by hiking! Get out on some trails with some weight on your back, and remember to train over uneven terrain as much as possible. The desert southwest is very rocky. If you find yourself in the middle of the city and can't access any hiking trails, don't worry! Hit the gym and hop on a treadmill, don't forget to wear your hiking boots, and have a backpack with some weight in it. When you sign up for one of our trips we provide you with detailed info about what to expect and guidance on how to train. If you need more tips just give us a call!
Q: What are the tents like that I can rent from AOA?
A: We rent name brand backpacking-specific three-season 1- or 2-person tents. These tents are lightweight (between 2 and 3 pounds), in good repair (we recycle our tent inventory every one to two years), and come with a full coverage rain fly with one to two vestibules for storage of gear. Backpacking tents are notoriously smaller than "car camping" tents, sacrificing head room to allow for lighter pack weights. The average length of our tents is around 90 inches and width varies by model. This trip is not mule or porter supported so you will be responsible for carrying your tent. Make sure to leave space in your pack! Call us to get the exact model tent you will be renting.
Q: Should I share a tent or go solo? How does this work?
A: If you're traveling with another guest you can share a 2-person tent and share the weight, or you can both opt to carry two 1-person tents. People often split the weight of the tent by having one person carry the fly and poles, while the other carries the tent body. Some solo travelers choose to carry the weight of a 2-person tent in order to have more space. Others prefer to share the tent weight with another guest.
Rentals & Add Ons
Gear Rental
1-person backpacking tent ($25 per)
2-person backpacking tent ($35 per)
55 to 65 liter backpack with removable daypack option fitted to individual ($30 per)
Sleeping bag ($25 per)
Inflatable sleeping pad ($25 per, sleeping pads add insulation and are required on AOA trips)
Trekking poles (complimentary upon request)
Optional Additions 
Purchase: 3-liter Camelbak reservoir/bladder ($35 per)
Optional upgrades, additions, and rentals subject to tax (7.95%).
Trip Dates
Dates
2018 Trips
February 9-11
February 16-18
February 23-25
March 2-4
March 9-11
March 16-18
March 23-25
October 26-28
November 9-11
November 30- December 2
December 14-16
December 29-31
To see all multi-day guided tours, visit our Adventure Tour Calendar.

Reservation & Cancellation Policy
Reservations, Payments and Cancellation
Superstition Wilderness tours are very popular and advanced planning is often necessary. We recommend making your reservations at least 3 to 5 months in advance. We can accommodate last-minute bookings provided space is available, so please call our office to check.
We strongly recommend that you purchase "travel insurance." This is a valuable tool that will protect your trip investment.
For more details please see our comprehensive Trip Policies and Payments page.
We recommend Travel Guard insurance.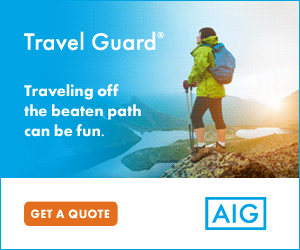 Trip Itinerary
Overview
Join us on a three-day backpacking adventure in the Superstition Wilderness. With the help of your guide you will work on your backpacking skills, learn about the flora, fauna, and geology of the area, as well as the fascinating and mysterious legend and folklore of this mountain range. Get lost (figuratively not literally!) in the wilderness area rumored to have hidden gold mines and secret maps.
DAY 1: BEGIN YOUR BACKPACKING ADVENTURE!
Meet your guide in the lobby of the Holiday Inn Express in Old Town Scottsdale at 7:00am. Here your guide will do an orientation and distribute gear. Once your backpacks are all squared away, you'll depart for a short drive to the Peralta Trailhead at the base of the Superstition Mountains. Just an hour from the heart of Phoenix, this popular trailhead quickly transitions us from rush hour to the quiet solitude of the Sonoran Desert. Hiking past towering saguaro cactus, we'll follow a ridgeline before dropping down into a basin where we set up camp. Tonight we enjoy a campfire (USFS restrictions permitting) and a delicious guide-prepared dinner beneath the stars.
Hiking: 6-7 miles
Meals: Breakfast on your own, lunch and dinner included
Lodging: Camping in remote backcountry area
DAY 2: CONQUER RED TANKS CANYON
After coffee and breakfast in the morning, we'll break camp and begin to stretch our legs on the rocky Red Tanks Trail. Now deep in a remote region of the Superstition Wilderness Area, we're likely to see some wildlife on our trek today; black-tailed jackrabbit, whiptail lizards, red-tailed hawk, and many others call this place home. We'll do lunch on the trail to fuel us for a steep climb to a stunning vista where we can take in the whimsical desert terrain around us. Surprisingly lush, the Sonoran Desert has more species of plants and animals than any other desert in the world, including many native plants used by Native Americans as food and medicinal sources as they traveled this same route. Tonight we enjoy our final night of solitude while listening to the great-horned owl announce sunset. Dinner has a celebratory feel as we share stories of the trail with our new friends and adventure companions.
Hiking: 5-7 miles
Meals: Breakfast, lunch and dinner included
Lodging: Camping in remote backcountry area
DAY 3: WHISKEY SPRING TRAIL TO PERALTA TRAILHEAD
Our campsite affords us a perfect view of sunrise over the saguaros! Having settled into a backcountry pace dictated by nature's own timeline, we enjoy breakfast before donning our packs for our final day on the trail. Today's route completes our loop via the Whiskey Springs Trail. From here we can see Miner's Needle, a monumental rock spire left over from when this region was just a massive chain of volcanoes and cinder cones. By midday we drop back onto the Dutchman Trail and retrace our first day's steps to find trail's end at the Peralta Trailhead. We transfer back to our host hotel, arriving between 5:00 and 7:00pm. Although we've left the wilderness behind, we take with us a feeling of accomplishment and memories of our adventure together.
Hiking: 6-8 miles
Meals: Breakfast and lunch included, dinner on your own
Lodging: On your own
CHECK OUT THIS TRIP'S ROUTE
Click here to see the routes we hike on this guided backpacking trip.
Tips for Planning A Desert Backpacking Trip
Are you planning on backpacking or camping this summer? If you're without a sleeping bag, you might want to read up the 4 steps to buying the perfect sleeping bag.
Don't let winter stop you from backpacking! In the Sonoran Desert, winter is a wonderful time to go backpacking. Find out why you should go backpacking in the Sonoran Desert here!
Backpacking is the best way to explore the backcountry, but not the most glamorous. If you haven't been on a backpacking trip before, here is a guide to preparing for your first backpacking trip so you can get a good idea of what to expect.
Need help choosing a backpack for your upcoming hiking trip? We've created a guide on how to find the right backpack for hiking and backpacking.
Heading into the backcountry without a first aid kit is a huge no-no. At the least, you should always carry a basic first aid kit with you anywhere you go! You can buy one, but sometimes the pre-made kits don't have everything you would need. Here's a little help from AOA on how to create a basic first aid kit.