3-day Guided Backpacking Trip From The South Rim on the Bright Angel Trail
This exciting backpacking expedition descends into the canyon from the South Rim and winds down the famous Bright Angel Trail to the ages-old campground at Indian Gardens. Before settlers came west and ventured into the canyon, Bright Angel Trail was used for centuries by native tribes and was improved by prospectors in the late 19th century and tourists were charged for its use. In 1928, the park service established itself as the overseeing body of Grand Canyon National Park and began maintaining the trail for the public. As you hike along, breathtaking vistas await you around each turn, temple peaks and buttes rise out of the canyon floor as the trail snakes downwards over three thousand feet and more than one billion years of geologic time. You'll camp two nights at Indian Gardens campground and hike out Day 3 back up the Bright Angel Trail.
Why travel with AOA? – Find out more
Trip Price: $795 pp
+ $21 PP (Permits & Land Use Fees)*
*Subject to change and will be based on actual costs at time of departure
3 days, 2 nights
Difficulty: Moderate
Activity: Backpacking
Bright Angel Trail Backpacking Trip
Price & Inclusions
Trip Price- $795 pp
+ $21 PP (Permits & Land Use Fees)*
Price is per person
Book a 2018 trip online and use the code NIFTY50 for $50 off per person
See our Promos & Discounts page for a list of multi-day trip promotions that may apply!
*Subject to change and will be based on actual costs at time of departure
Trip Price Includes
Round-trip ground transportation from Scottsdale, AZ
Meals starting lunch Day 1 through lunch Day 3
Snacks and water for the drive
Professional Wilderness First Responder certified guides
Kitchen and group gear (cooking utensils, stove, fuel, water filter, food storage where needed, dish washing necessities)
Personal mess kit (bowl, mug, fork, spoon)
Permits & Land Use Fees Include
Grand Canyon National Park entry and commercial fees
Not Included
Personal insurance and expenses
Pre- or post-trip lodging
Airfare to and from Scottsdale, AZ
Airport transfers
Breakfast Day 1, dinner Day 3

Sleeping bag (available to rent from AOA)

Sleeping pad (available to rent from AOA)

Backpacking pack (available to rent from AOA)

Backpacking tent (available to rent from AOA)

Trekking poles (complimentary upon request)
*Please see the "Rentals & Add Ons" tab below for a list of available gear rentals and purchase options.*
Trip Details
Trip Rating (1 – 5)

Fitness – 3
Comfort – 1
Solitude – 3
Guest Participation – 3
Click here for an explanation of AOA's trip ratings.
Where to Meet
START: 6:00am on Day 1. Meet your guide at the designated host hotel in Scottsdale, Arizona.
END: 6:00pm on Day 3. Guides will return all travelers to the designated host hotel in Scottsdale.
GUESTS: 2 min to 9 max (Standard group size for guided Grand Canyon backpacking trips is a 5:1 guest to guide ratio with a maximum of 9 guests and 2 guides)
Frequently Asked Questions
Q: Why do you offer a discount for early reservations?
A: Grand Canyon, like most National Parks, offers backcountry camping and backpacking permits 4 months in advance of a trip. Click here to read more about permits.
Q: When's the best time to go on this trip?
A: Spring, Fall and Winter are excellent times to visit the Grand Canyon. The temperatures in the inner canyon are warm and comfortable, and at the high elevation on the rim the weather will be refreshing. July and August tend to have significantly higher temperatures as well as greater likelihood of stormy weather. For detailed information about weather see the Grand Canyon Natural History page.
Q: Why should I travel with AOA?
A:  Arizona Outback Adventures has been operating guided tours in the Grand Canyon for almost two decades. Our guides know the canyon intimately and are passionate and enthusiastic about this beautiful wilderness, as well as experienced and certified in wilderness first aid. Check out the About Us page to learn more about our AOA and our Trip Leaders.
AOA promises to exceed your expectations in 5 key areas: Safety, Comfort, Food, Education, and Exceptional Guides. Our guests return to travel with us again and again. To hear what they have to say, read our Testimonials page.
Q: What are the trails like and how do I train for the trip?
A: Before embarking on any Grand Canyon backpacking trip you should do significant training to ensure your trip will be an enjoyable and memorable experience. On this guided hiking adventure you should feel confident in your ability to walk uphill for as long as 8 hours. This trip descends the Bright Angel Trail, a steep elevation loss of 3,060 feet over 4.6 miles. The hike out ascends the same route. Optional mileage on Day 2 may involve a completed descent of the Bright Angel Trail, another 4 to 5 miles with 1,320 feet in elevation loss and an ascent of this same route on the same day, all completed with only a light daypack.
Still have questions? Read our detailed Grand Canyon backpacking FAQ for more information on: accommodations, packing, training, permits etc.
Grand Canyon Information
Some say you haven't lived until you have hiked in the Grand Canyon. A guided trek through the heart of the canyon and will leave you with a sense of accomplishment, awe, appreciation, and love of the grandest place on earth.
The Grand Canyon is a complex and mysterious place that continues to evolve. As the canyon itself is constantly changing, so too are the hypotheses as to how it was formed. New questions and discoveries are nearly as plentiful as the visitors who come to gaze into the vast chasm. Geologists, archaeologists, and adventurers alike have been canvassing the canyon for decades trying to come to some sort of understanding of the place. The canyon is still very much a wild frontier.
How old is the Colorado River? What sort of creature created this fossil? How is it that rocks only 500 million years old are found at the same altitude as those that are nearly a billion years old? Why is a type of rock found in one area of the canyon and not another?
Geologists are able to date the ages of the rock layers with accuracy. We know that the oldest rock layer, the Vishnu Schist, lies deepest within the canyon and is the layer through which the Colorado River currently flows. This ancient Vishnu Schist is considered some of the oldest exposed rock in the world, dating its birth to approximately 1.7 billion years ago. Scientists generally agree upon the ages of the rock layers and the means by which they were formed, but it is the age of the canyon itself that is debated. Some say the river began cutting into the canyon a mere 5 million years ago, others claim it was as long ago as 70 million. By as recently as 1.2 million years ago, Grand Canyon had come to look much the same as it does today. The beautiful and complex rock layers that have been exposed offer a glimpse into the incredible tectonic forces that have impacted this part of the world over a span of nearly two billion years.
For more information on Grand Canyon flora and fauna, geology, and weather visit the Grand Canyon Natural History Page.
Recommended Reading List
Grand Canyon National Park, a Natural History Guide – Jeremy Schmidt
It Happened at Grand Canyon – Todd R. Berger
Grand Canyon Treks: 12,000 Miles Through the Grand Canyon – Harvey Butchart
References
Learn more about Grand Canyon National Park.

Rentals & Add Ons
Gear Rental
1-person backpacking tent ($25 per)
2-person backpacking tent ($35 per)
55 to 65 liter backpack with removable daypack option fitted to individual ($30 per)
Sleeping bag ($25 per)
Inflatable sleeping pad ($25 per, sleeping pads add insulation and are required on AOA trips)
Trekking poles (complimentary upon request)
Optional Additions 
Purchase: 3-liter Camelbak reservoir/bladder ($35 per)
Optional upgrades, additions, and rentals subject to tax (7.95%).
Trip Dates
Dates
2018 Trip Dates
February 3-5
February 6-8
February 9-11
February 12-14
February 15-17
February 18-20
February 21-23
February 24-26
February 27- March 1
March 2-4
March 5-7
March 8-10
March 11-13
March 14-16
March 17-19
March 20-22
March 23-25
March 26-28
March 29- April 31
April 1-3
April 4-6
April 7-9
April 10-12
April 13-15
April 16-18
April 19-21
April 22-24
April 25-27
April 28-30
May 1-3
May 4-6
May 7-9
May 10-12
May 13-15
May 16-18
May 19-21
May 22-24
May 25-27
May 28-30
May 31- June 2
June 3-5
June 6-8
June 9-11
June 12-14
June 15-17
June 18-20
June 21-23
June 24-26
June 27-29
June 30- July 2
July 1-3
July 3-5
July 6-8
July 8-10
July 10-12
July 12-14
July 14-16
July 16-18
July 18-20
July 20-22
July 22-24
July 24-26
July 26-28
July 28-30
July 30- August 1
August 1-3
August 3-5
August 5-7
August 7-9
August 9-11
August 11-13
August 13-15
August 15-17
August 17-19
August 19-21
August 21-23
August 23-25
August 25-27
August 27-29
August 29-31
August 31- September 2
September 3-5
September 4-6
September 6-8
September 9-11
September 12-14
September 15-17
September 18-20
September 21-23
September 24-26
September 27-29
September 30- October 2
October 3-5
October 6-8
October 9-11
October 12-14
October 15-17
October 18-20
October 21-23
October 24-26
October 27-29
October 30- November 1
November 2-4
November 5-7
November 8-10
November 11-13
November 14-16
November 17-19
November 20-22
November 23-25
November 26-28
November 29- December 1
December 2-4
December 5-7
December 8-10
December 11-13
December 14-16
December 17-19
December 20-22
December 23-25
December 26-28
December 29-31
Don't see your ideal dates? Give us a call, we might be able to add them.
To see dates for all multi-day guided tours, visit our Adventure Tour Calendar.
Important!: Due to Grand Canyon's permit system, AOA recommends that you book your Grand Canyon backpacking trip 5 months or more in advance. Early reservations will receive a 5% discount. The listed dates above are subject to permit availability. Click here for more info about permits.
Reservation & Cancellation Policy
Reservations, Payments and Cancellation
Grand Canyon backpacking tours are very popular and advanced planning is often necessary. We recommend making your reservations at least 3 to 5 months in advance. We can accommodate last-minute bookings provided space is available, so please call our office to check. Why reserve early? Each trip requires a minimum number of participants for departure. Arizona Outback Adventures (AOA) reserves the right to cancel scheduled trips that do not meet minimum sign-up requirements.
For more details please see our comprehensive Trip Policies and Payments page.
We recommend Travel Guard insurance.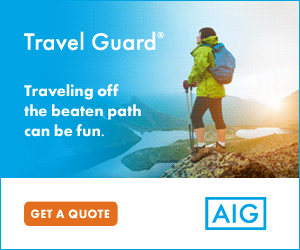 Trip Itinerary
Overview
Backpacking Bright Angel trail is the perfect way to become acquainted with the Grand Canyon. Along this famous corridor trail, you will never be too far from beacons of civilization, yet carrying your own gear and relying only on your guide, your group, and yourself it becomes easy to quickly adopt the circadian rhythms of the surrounding wilderness.
DAY 1: SCOTTSDALE TO GRAND CANYON, HIKE TO INDIAN GARDENS
Your guides will pick you up from your hotel in Scottsdale at 6am and transport by van to Grand Canyon village and Bright Angel trailhead. The hike along Bright Angel Trail retains the closest contact to civilization that exists within the walls of the canyon, made apparent by water spigots at Mile-and-a-Half and Three Mile rest houses and the occasional fellow hiker. As we descend, the trail cuts through a fault in the imposing Redwall limestone, the highest continuous cliff band in the canyon and greatest barrier to inner canyon travel. Look for signs of wildlife as you hike along, but don't forget to look out towards the towering temples and buttes rising from the canyon floor. Battleship sits quite noticeably just to the west of our route and be alert to catch a glimpse of Sumner Butte, Brahma Temple, or Cheops Pyramid. Our camp for the next two nights is situated in the cool shade of giant Fremont Cottonwoods, near the perennial springs that for centuries watered the gardens of the Havasupai Indians. Soak your feet in the cool waters of Garden Creek and relax while your skilled guide prepares a delicious dinner for the group.
Hiking: 4.6 miles (7.4km), elevation -3,060 ft (933m)
Meals: breakfast on your own, lunch and dinner provided
Lodging: Camp at Indian Gardens
DAY 2: HIKE TO THE COLORADO RIVER
The second day of our backpacking trip is the perfect time to feed your inner curiosity about the diverse ecosystem within the canyon walls. Options for the day include a shorter hike out the Plateau Point Trail to sweeping views of the river rushing along 1300 ft below or for more of a challenge some may prefer to push on down the Bright Angel trail to the Colorado River itself. The path follows along Garden Creek and descends into Pipe Creek Canyon by the tight switchbacks known as Devil's Corkscrew. Look for a thin waterfall where Columbine Spring trickles down the west wall of Pipe Creek Canyon. At the mouth of Pipe Creek, there is a short trail down to the river itself. Pause and rest in the shade at River rest house before returning to camp. Today is full of incredible opportunities to intimately experience the unique canyon landscape and wildlife. At the end of the day you will find yourself in a pleasant stupor of calm and relaxation, the perfect chance to hang out around camp and marvel at the brilliance of the Milky Way above.
Hiking: Multiple options – Plateau Point hike, 3 miles (4.8km); Hike to the river, 6.4 miles (10.4 km) and +/- 1,320 ft (402 m)
Meals: Breakfast, Lunch, and Dinner will all be expertly prepared for you
Lodging: Camp at Indian Gardens
DAY 3: ASCEND THE BRIGHT ANGEL TRAIL AND RETURN TO SCOTTSDALE
Taking advantage of the cool morning air, your guide will help you to break camp and get an early start on the hike out of the canyon. The return trek up the Bright Angel Trail takes a good deal longer than the descent. Gaining over three thousand feet of elevation, it affords an entirely different perspective from the views you experienced on the way into the canyon. Your guide will give you plenty of opportunity to rest along the way. Your group will reach the South Rim by early afternoon and where your lunch in Grand Canyon village will be well-deserved after the morning's hard work. There will be some time to rest at the Rim and shop for souvenirs before boarding the van for the return. Arrival back in Scottsdale is typically by 6pm.
Hiking: 4.6 Miles(7.4km), elevation gain +3,060 ft (933m)
Meals: Breakfast & Lunch included, Dinner on your own
Lodging: On your own
Check out this trip's route
Click here to see the route we take on the Bright Angel Trail Grand Canyon backpacking trip.
Tips for Planning a Grand Canyon Backpacking Trip
Whether you're camping or backpacking, an appropriate sleeping bag is essential for a successful trip! Find out how you can find the best sleeping bag for all of your adventures here.
Winter backpacking in the Grand Canyon is not a time most plan to go, which is one of the best reasons to go! Here's a few tips on how to be prepared to backpack the Grand Canyon during winter.
Need help choosing a backpack for your upcoming hiking trip? We've created a guide on how to find the right backpack for hiking and backpacking.