Phantom Ranch Guided Hiking Trip
This is the classic Grand Canyon hiking trip and a perfect introduction to one of the world's most spectacular natural wonders. Start in Grand Canyon National Park's South Rim and enjoy famous views, colorful galleries, historic buildings, wildlife, and ponderosa pine forests. Descend the South Kaibab Trail with your professional guide and arrive in Phantom Ranch. Two nights spent here allow for an extra day to explore the depths of the Grand Canyon and see the Colorado River. Ascend the Bright Angel Trail on Day 4 and take in the canyon's overwhelming scope and beauty as you look back on what you have accomplished.
Why travel with AOA? – Find out more
Trip Price: $1295 pp
2018: + $26 PP (Permit/Land Use Fees)*
2019: + $53 PP (Permit/Land Use Fees)*
*Subject to change and will be based on actual costs at time of departure.
4 days, 3 nights
Difficulty: Moderate to Advanced
Activity: Hiking, Lodging
Check Availability!
This trip confirms at 2 guests!
Grand Canyon Phantom Ranch Trip
Price & Inclusions
Trip Price – $1295 pp
2018: + $26 PP (Permit/Land Use Fees)*
2019: + $53 PP (Permit/Land Use Fees)*
Price is per person
Shared occupancy in all accommodations.**
See our Promos & Discounts page for a list of multi-day trip promotions that may apply!
*Subject to change and will be based on actual costs at time of departure
**Find out more about solo accommodations under the "Rentals & Add Ons" tab below.
Trip Price Includes
Reservations in the Phantom Ranch dorms Nights 2 and 3
Meals starting lunch Day 2 through lunch Day 4
Professional Wilderness First Responder certified guides
Permits & Land Use Fees Include
Grand Canyon National Park commercial fees
Not Included
Personal insurance and expenses
Transportation to and from Grand Canyon
Park Entry
Lodging Day 1 or Day 4
Meals on Day 1, breakfast Day 2, dinner Day 4
Round-trip ground transportation from Phoenix/Scottsdale and Flagstaff, additional meals, and lodging on Days 1 and 4 are available for purchase as upgrade packages. Please see the "Rentals & Add Ons" tab below for details on prices, as well as helpful links to plan your own transportation and book rooms for Days 1 and 4.
Trip Details
Trip Rating (1 -5)

Fitness – 4
Comfort – 4
Solitude – 2
Guest Participation – 1
Click here for an explanation of AOA's trip ratings.
Where to Meet
START: 4:00pm on Day 1. Meet your guide in front of the El Tovar Hotel inside Grand Canyon National Park (CLICK HERE for a map).
END: Bright Angel Trailhead after hike out on Day 4 (usually between 1:00 – 3:00pm)
GUESTS: 2 min to 9 max
Frequently Asked Questions
Q: When's the best time to go on this trip?
A: Spring, Fall and Winter are excellent times to visit the Grand Canyon. The temperatures in the inner canyon are warm and comfortable, and at the high elevation on the rim the weather will be refreshing. July and August tend to have significantly higher temperatures as well as greater likelihood of stormy weather. For more complete weather details check out our Grand Canyon Natural History page.
Q: Why should I travel with AOA?
A:  Arizona Outback Adventures has been operating guided tours in the Grand Canyon for almost two decades. Our guides know the canyon intimately and are passionate and enthusiastic about this beautiful wilderness, as well as experienced and certified in wilderness first aid. AOA promises to exceed your expectations in 5 key areas: Safety, Comfort, Food, Education, and Exceptional Guides. Our guests return to travel with us again and again. To hear what they have to say, read our Testimonials page.
Q: What are the trails like and how do I train for the trip?
A: Before embarking on any Grand Canyon hiking trip you should do significant training to ensure your trip will be an enjoyable and memorable experience. On this guided hiking adventure you should feel confident in your ability to walk uphill for as long as 8 hours. The Grand Loop descends the South Kaibab Trail, a steep elevation loss of 4,800 feet over 7 miles. The hike out ascends the Bright Angel Trail, gaining 4,300 feet of elevation over 10 miles.
References
Please read more on our Grand Canyon FREQUENTLY ASKED QUESTIONS page to learn more about this trip's details.
Arranging your own transportation and lodging?
This trip is designed to accommodate travelers with varying needs and schedules. For your convenience we offer the option to purchase a pre- and post-trip lodging package (rooms on the rim) and a transportation package. See the "Rentals & Add Ons" tab below to learn more.
Lodging Resources
Grand Canyon Lodging – For lodging options at Grand Canyon South Rim and Grand Canyon North Rim.
Grand Canyon Camping – For campgrounds above the rim at Grand Canyon South Rim and Grand Canyon North Rim.
Tusayan Lodging – For hotel and motel options in the town of Tusayan, 15 minutes south of Grand Canyon South Rim with free seasonal shuttle service into the park.
Transportation Resources
Arizona Shuttle – Shuttles from most Arizona cities to Grand Canyon. NOTE: If booking a shuttle from Phoenix to Grand Canyon, you will need to purchase one shuttle to Flagstaff, then a second shuttle from there to Grand Canyon.
Grand Canyon Tour Company – Offers a bus-only transfer from Las Vegas to Grand Canyon, one-way or roundtrip.
Rental cars are available at airports and in most cities and towns near Grand Canyon. Approximate drive times from cities with municipal or international airports are as follows:
FLAGSTAFF, AZ (FLG) – 2 hours
PHOENIX, AZ (PHX) – 4 hours
LAS VEGAS, NV (LAS) – 5 hours
ALBUQUERQUE, NM (ABQ) – 7 hours
LOS ANGELES, CA (LAX) – 8 hours
SALT LAKE CITY, UT (SLC) – 8 hours
DENVER, COLORADO (DEN)  – 13 hours
Rentals & Add Ons
This trip is designed so that you can make it your own. Lodging on the first night is up to you. If you choose to purchase our Lodging Package, we take care of the hassle for you. This trip begins at Grand Canyon National Park. You are responsible for your transportation to and from Grand Canyon. We do offer transportation for an additional fee with our Transportation Package. See details below.
Lodging Package
$450 pp
South Rim hotel lodging Nights 1 and 4 (shared accommodations)

Dinner Day 1

Pre-hike breakfast Day 2

Celebratory dinner at El Tovar Day 4
Upgrade to solo accommodations Nights 1 and 4 – additional $289 + tax.
Transportation Package
$242 pp + National Park Entry Fee: $8*
This option requires you to meet at 8:00am in Scottsdale/10:00am in Flagstaff on Day 1
Ground transportation from Host Hotel in Scottsdale/Phoenix area or from Flagstaff Airport to Grand Canyon National Park on Day 1.

Ground transportation from GCNP back to Flagstaff Airport (ETA: 2:00pm) or Host Hotel (ETA: 4:00pm) on Day 5.

National Park entry fee
Lunch Day 1
Lunch Day 5
*Subject to change and will be based on actual costs at time of service
Non-Participant Package
$700 
(When both lodging and transportation packages are purchased)
Limited to one non-participant per hiker, only available in partnership with a hiker already booked on a trip.
Non-participating travelers must purchase lodging or transportation in correspondence with the participating hiker. ie. Participating hiker purchases the Lodging package, non-participant also purchases the lodging package. In this case, the only fee would be the cost of the second lodging package.
Gear Rental
30 to 40 liter daypack rental ($25 per pack)

Trekking poles (complimentary upon request)
Optional Additions 
3-liter Camelbak reservoir/bladder purchase ($35)
All optional upgrades and additions are subject to 7.95% sales tax.
Trip Dates
2018
May 14-17
October 21-24
October 24-27
October 26-29
November 2-5
November 8-11
November 18-21
December 4-7
December 24-27
December 28-31
2019
January 10-13
January 16-19
February 7-10
February 14-17
February 20-23
March 2-5
March 4-7
March 14-17
March 31- April 3
More dates to come soon!
To see all multi-day guided tours, visit our Adventure Tour Calendar.
Cancellation & Trip Policies
Reservations, Payments and Cancellation
Grand Canyon tours are very popular and advanced planning is often necessary. We recommend making your reservations at least 3 to 5 months in advance. We can accommodate last-minute bookings provided space is available, so please call our office to check. Each trip requires a minimum number of participants for departure. Arizona Outback Adventures (AOA) reserves the right to cancel scheduled trips that do not meet minimum sign-up requirements.
This trip confirms with 2 guests. Grab a friend and your trip is guaranteed!
For more details please see our comprehensive Trip Policies and Payments page.
Essential Eligibility Requirements
AOA's goal is to provide challenging and meaningful experiences through guided and self-guided tours to unforgettable destinations. These criteria have been developed to help our guests identify the skills and abilities needed to successfully and fully participate in these tours. If you are unable to meet certain criteria, please contact us; we may be able to assist you with reasonable accommodation(s) unless it would change or otherwise risk the fundamental nature of the tour, would compromise your safety or the safety of other participants or guides, or would place an undue financial or administrative burden on AOA.
See the complete Essential Eligibility Requirements.
Travel Insurance
We recommend Travel Guard insurance.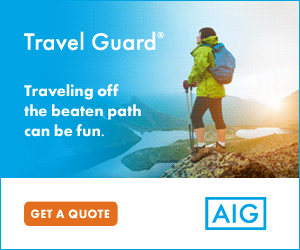 Trip Itinerary
DAY 1: MEET AT GRAND CANYON NATIONAL PARK FOR A GROUP ORIENTATION
Grand Canyon's South Rim is the canyon's most popular destination for sightseeing, hiking along the rim, shopping for unique souvenirs, and visiting museums and galleries that help explain Grand Canyon history. This trip begins in the early evening on day one. Our group will gather today to meet one another and get a rundown of our adventure from the guide. After this introduction the guide will host an optional dinner at one of the rim restaurants before we retire to our rooms to prepare for our big hike tomorrow.
Hiking: On your own – ask your guide for suggestions
Meals: On your own
Lodging: On your own (Lodging Package: one of the South Rim's lodges, usually Kachina or Thunderbird)
DAY 2: HIKE DOWN THE SOUTH KAIBAB TRAIL TO PHANTOM RANCH
Today's descent is 7 miles and 4,780 feet into the grandest of canyons. Our route takes us down a ridgeline affording jaw-dropping 360-degree views of a labyrinth of amphitheaters, temples and buttes. The trail begins with a series of switchbacks to breathtaking Ooh-Aah Point before we resume our descent another 1,200 feet, traveling back 40 million years in the geologic record to Cedar Ridge. From here we traverse the Tonto Plateau before dropping into the inner gorge. The last part of our hike takes us along the Colorado River and over a suspension bridge until, at trail's end, we find Phantom Ranch nestled on the banks of Bright Angel Creek just before its confluence with the majestic Colorado River. Phantom Ranch was founded in 1903 as a hunting camp and named by local architect Mary Jane Colter after nearby Phantom Creek, this is our home for the next 2 nights.
Hiking: 7 miles (trailhead is at 7,100 feet – Phantom Ranch is at approximately 2,500 feet – TOTAL elevation loss of nearly 5,000 feet)
Meals: Breakfast on own; lunch and dinner included
Lodging: Phantom Ranch same-gender dormitories
DAY 3: ENJOY PHANTOM RANCH AND THE PEACEFUL SOLITUDE OF THE INNER CANYON
Today we plan to hike the beautiful Clear Creek and River Trails. However, many participants choose to use this day for relaxation, cheering on rafts as they pass by, socializing with other adventurers, or stretching out in the shade with a book and a cold beverage. All our meals will be at the famous Phantom Ranch Canteen. Enjoy the solitude or mix with other intrepid canyon hikers in the very bottom of Grand Canyon as the steep walls block out the rest of the world, affording a feeling of tremendous peace and tranquility. Photographic and bird watching opportunities abound in this lush riparian habitat. Your guides will be available all day to share with you the secrets of one of the world's most special places.
Hiking: 3‐6 miles
Meals: Breakfast, lunch, and dinner included
Lodging: Phantom Ranch same-gender dormitories
DAY 4: ASCEND THE BRIGHT ANGEL TRAIL TO THE GRAND CANYON SOUTH RIM VILLAGE
The rising sun finds us preparing to conquer the canyon. Our exit is the Bright Angel Trail, a classic Grand Canyon trek. After crossing the Colorado River, the trail snakes its way up out of the inner gorge to the shady oasis of Indian Gardens. Here we will refuel and refill with water before tackling the steep ascent up Jacob's Ladder through the Redwall layer. While always a tremendous challenge, your guides will provide you with helpful hints, strategies, techniques, and their insider knowledge of the keys to a successful ascent. This afternoon we celebrate our accomplishments at the Bright Angel Trailhead before bidding a farewell to the canyon and the memories we've shared.
Hiking: 10 miles (Phantom Ranch is at approximately 2,500 feet –Grand Canyon Village is at 6,800 feet – TOTAL elevation gain of 4,300 feet)
Meals: Breakfast and lunch included; dinner on own
Lodging: On your own (Lodging Package: one of the South Rim's lodges, usually Kachina or Thunderbird)
Note about itinerary changes: We do our best to operate each trip as closely as possible to the published itinerary, however there are sometimes forces outside of our control that could require us to make adjustments to the operations of a trip. These include but are not limited to weather, natural disasters, road closures, park closures, campsite availability, emergency guest illness or injury.
Check out this trip's route
Click here to see the trails of the Grand Canyon that we take on this guided trip
Tips for Planning a Phantom Ranch Hiking Trip
Phantom Ranch is an iconic destination to those wanting to hike in the Grand Canyon. Here's a few thing you need to know for planning a hiking trip to Phantom Ranch.
Need help choosing a backpack for your upcoming hiking trip? We've created a guide on how to find the right backpack for hiking and backpacking.