4-day Guided Escape to Havasupai
For the time crunched, adventurous, and economical traveler we've designed this itinerary to be the perfect exhilarating guided hiking trip to Havasupai in Grand Canyon. On this guided trek we will carry our personal gear in our backpacks for the 10 mile hike into the canyon, but don't worry, all the amenities of our comfortable horse-supported base camp will be waiting for us at the Havasupai campground.
Why travel with AOA?: Find out more
Trip Price: $1115 pp
+ $475 PP (Permits & Land Use Fees)*
*Subject to change and will be based on actual costs at time of departure.
4 days, 3 nights
Difficulty: Moderate
Activity: Hiking, Camping
Havasupai 4-day Escape
Price & Inclusions
Trip Price: $1115pp
+$475 (Permits & Land Use Fees)*
Price is per person.
Shared occupancy in all accommodations.**
Book a 2018 trip online and use the code NIFTY50 for $50 off per person.
See our Promos & Discounts page for a list of multi-day trip promotions that may apply!
*Subject to change and will be based on actual costs at time of departure
**Find out more about solo accommodations under the "Rentals & Add Ons" tab below.
Trip Price Includes
Meals starting lunch Day 1 through lunch Day 4
Water and snacks
Tents, double occupancy
Sleeping pads
Basecamp gear (kitchen equipment, hand washing station, dish washing station, solar shower, camp chairs, etc.)
Packhorse to carry gear provided by AOA
Professional Wilderness First Responder certified guides
Permits & Land Use Fees Include
Havasupai commercial use and entry fee
3 nights Havasupai commercial camping fees
Havasupai Environmental Fee
Not Included
Personal insurance and expenses
Transportation to and from Grand Canyon
Pre- or post-trip lodging
Breakfast Day 1, dinner Day 4
Sleeping bag (available to rent from AOA)
Packhorse to carry your personal gear/sleeping bag
*Round-trip ground transportation from Phoenix/Scottsdale to Hualapai Trailhead and back to Phoenix/Scottsdale is available for purchase as an upgrade package. See "Rentals & Add Ons" tab below for details.*

Trip Details
Trip Rating (1 – 5)
Fitness – 3
Comfort – 2
Solitude – 2.5
Guest Participation – 2
Click here for an explanation of AOA's trip ratings.
Where to Meet
START: 10:00am on Day 1. Meet your guide at Grand Canyon Caverns Inn on Historic Route 66. (CLICK HERE for map.)
END: Hualapai Hilltop after hike-out on Day 4 (usually between 12:00pm and 3:00pm).
GUESTS: 2 min to 25 max (most trips have 10-12 guests)
Frequently Asked Questions
Q: When's the best time to go on this trip?
A: Early Spring through early Summer and Fall are excellent times to visit Havasupai. The weather is warm enough for comfortable swimming in the waterfalls of Havasu Creek. June, July, and August tend to have temperatures too high to drive up from Phoenix and hike in on the same day.
Q: Why should I travel with AOA?
A:  We are the Havasupai experts! Arizona Outback Adventures operates more tours here than anyone else. Each of our guides spends as many as 120 days every year in Havasupai. Only they have the intimate knowledge and understanding that comes from essentially living in one of the most beautiful and secluded places on earth. AOA promises to exceed your expectations in 5 key areas: Safety, Comfort, Food, Education, and Exceptional Guides. Our guests return to travel with us again and again. To hear what they have to say, read our Testimonials page.
Q: What are the trails like?
A: Hiking in Havasupai can be challenging, in places the trails are uneven, exposed, and composed of fine gravel or sand. Comfortable, supportive, and well-broken in hiking boots or shoes are an absolute necessity when hiking in the Grand Canyon. The trail from Haulapai Hilltop to our base camp along Havasu creek is 10 miles and for much of the hike there is little shade available. When hiking in the canyon itself we will have access to the creek and shady trees for cooling off.
Q:  How do I train for the trip?
A: Before embarking on any Grand Canyon hiking trip you should do significant training to ensure your trip will be an enjoyable and memorable experience. For this particular guided hiking adventure, you should feel confident in your ability to walk for at least 10 miles over loose uneven surfaces in a single day and for as many as 30 miles over the duration of the trip. Remember to carefully read the information packet you receive at the time of booking for more detailed information about training.
Q: Can I take a helicopter into Havasupai?
A: There is a helicopter that operates as an "air taxi" flying supplies and people into and out of Havasupai on select days of the week. AOA's Havasupai tours are designed as hiking tours. While helicopter flights to/from the rim do exist, this is not part of our services and should be reserved for emergency situations only. By utilizing the Havasupai helicopter for a non emergent purpose, you are choosing to remove yourself from AOA's services, including guides, permits, transportation, and gear. We do this in order to provide the best customer experience for all our guests.
Q: What is Havasupai?
A: Havasu Canyon is one of over 600 side canyons forming the 277-mile long Grand Canyon. While over 5 million people per year visit Grand Canyon Village on the South Rim, far fewer venture to the remote Havasupai Indian Reservation deep in the heart of Grand Canyon. Home to the Havasupai Tribe for hundreds of years, the canyon is a land of towering waterfalls, beautiful cascades, and tropical blue-green pools. This lush oasis is considered the "gem" of Grand Canyon.
Read our Havasupai cultural history page for more information about the Havasupai Indian Tribe. Still have questions? Read our detailed Havasupai trip FAQ for more information on: weather, accommodations, training, etc.
Grand Canyon Information
Some say you haven't lived until you have hiked in the Grand Canyon. A guided trek through the heart of the canyon will leave you with a sense of accomplishment, awe, appreciation, and love of the grandest place on earth.
The Grand Canyon is a complex and mysterious place that continues to evolve. As the canyon itself is constantly changing, so too are the hypotheses as to how it was formed. New questions and discoveries are nearly as plentiful as the visitors who come to gaze into the vast chasm. Geologists, archaeologists, and adventurers alike have been canvassing the canyon for decades trying to come to some sort of understanding of the place. The canyon is still very much a wild frontier.
How old is the Colorado River? What sort of creature created this fossil? How is it that rocks only 500 million years old are found at the same altitude as those that are nearly a billion years old? Why is a type of rock found in one area of the canyon and not another?
Geologists are able to date the ages of the rock layers with accuracy. We know that the oldest rock layer, the Vishnu Schist, lies deepest within the canyon and is the layer through which the Colorado River currently flows. This ancient Vishnu Schist is considered some of the oldest exposed rock in the world, dating its birth to approximately 1.7 billion years ago. Scientists generally agree upon the ages of the rock layers and the means by which they were formed, but it is the age of the canyon itself that is debated. Some say the river began cutting into the canyon a mere 5 million years ago, others claim it was as long ago as 70 million years. By as recently as 1.2 million years ago, Grand Canyon had come to look much the same as it does today. The beautiful and complex rock layers that have been exposed offer a glimpse into the incredible tectonic forces that have impacted this part of the world over a span of nearly two billion years.
For more information on Grand Canyon flora and fauna, geology, and weather visit the Grand Canyon Natural History page.
Recommended Reading List
I am the Grand Canyon – Stephen Hirst
Grand Canyon: Solving Earth's Grandest Puzzle – James Lawrence Powell
Grand Canyon: True Stories of Life Below the Rim – Sean O'Reilly, James O'Reilly and Larry Habegger, Editors
Over the Edge: Death in Grand Canyon – Michael P. Ghiglieri and Thomas M. Myers
References
Rentals & Add Ons
This trip begins at Grand Canyon Caverns Inn off Historic Route 66. You are responsible for your transportation to and from Grand Canyon Caverns. We do offer transportation to and from the Phoenix/Scottsdale area for an additional fee with our Transportation Package. See details below.
Solo Accommodations Upgrade
$25 pp
Transportation Package
$100 pp
(This option requires you to meet at 6:00am in Scottsdale on Day 1)
Ground transportation from Host Hotel in Scottsdale/Phoenix area to Hualapai Trailhead on Day 1.
Ground transportation from Trailhead back to Host Hotel on Day 4 (ETA 6:00-8:00pm).
Bottled water and snacks during transfer.
Gear Rental
Sleeping bag rental – packhorse service included ($55 per)
30 to 40 liter daypack ($25 per pack)
Trekking poles (complimentary upon request)
Optional Additions 
Purchase: 3-liter Camelbak reservoir/bladder ($35 each)
Packhorse to carry your personal gear roundtrip ($75 per person)
Packhorse to carry guest-provided sleeping bag roundtrip ($25 per bag)
Horseback ride into or out of the canyon ($165 per person – one way)*
*Subject to availability
Optional upgrades, additions, and rentals subject to tax (7.95%).
Note regarding the Havasupai helicopter
Hiking into Havasu Canyon is a key highlight of all of AOA's guided Havasupai tours. We do not offer helicopter transportation as an option. While helicopter flights to/from the rim do exist, this is not part of our services and should be reserved for emergency situations only. Read more on our policies page.
Trip Dates
Dates
2018 Trip Dates
April 5-8
April 9-12
April 13-16
April 14-17
April 16-19
April 23-26
April 30- May 3
May 3-6
May 10-13
May 15-18
May 18-21
May 22-25
May 24-27
May 29- June 1
May 31- June 3
June 4-7
August 30- September 2
September 6-9
September 7-10
September 13-16
September 17-20
September 20-23
September 25-28
September 27-30
October 1-4
October 2-5
October 5-8
October 7-10
October 8-11
October 9-12
October 19-22
October 22-25
October 25-28
To see all multi-day guided tours, visit our Adventure Tour Calendar.
Reservation & Cancellation Policy
Reservations, Payments and Cancellation
Havasupai tours are very popular and advanced planning is often necessary. We recommend making your reservations at least 3 to 5 months in advance. We can accommodate last minute bookings provided space is available, so please call our office to check. Each trip requires a minimum number of participants for departure. Arizona Outback Adventures (AOA) reserves the right to cancel scheduled trips that do not meet minimum sign-up requirements.
This trip confirms with 2 guests. Grab a friend and your trip is guaranteed!
AOA is a licensed outfitter on the Havasupai Indian Reservation. All of AOA's trip departures are subject to approval by, and to the policies and regulations of, the Havasupai tribal council. Changes to regulations for licensed outfitters, and any potential effects to AOA's scheduled departures, are at the discretion of the tribe.
For more details please see our comprehensive Trip Policies and Payments page.
We recommend Travel Guard insurance.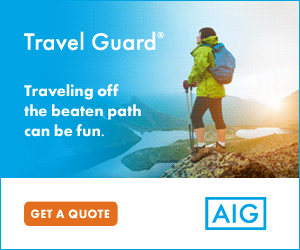 Trip Itinerary
Overview
If the thought of swimming in a crystal-clear, cobalt pool at the base of a towering red sandstone cliff excites you and you only have a few days to experience the wonders of hiking in Havasupai, this guided trip is the one for you. On the 4-day escape to Havasuapai you'll hike into the canyon on Day 1, explore the waterfalls of Havasupai on Days 2 and 3, and on Day 4 you'll ascend from paradise.
DAY 1: MEET YOUR GUIDE, HIKE INTO THE CANYON
Starting at 5,200 feet, the trail to Havasupai switchbacks down until it reaches a dry streambed and levels out. After a trailside lunch, the canyon walls seem to grow taller alongside the trail as you descend deeper into the labyrinthine red sandstone of Hualapai Canyon. At mile 8, the canyon begins to widen and the vegetation turns lush as you enter the village of Supai, the most remote village in the U.S. where even the mail still arrives by packhorse. Here at 3,200 feet, after a welcome rest stop, the Cottonwood-lined paths will lead you through the village and into the canyon's backcountry. A little further down the trail, you hike past 70ft. New Navajo Falls, 35 ft. Rock Falls and 100 ft. Havasu Falls. From there you will find our fully equipped base camp awaiting your arrival. Estimated arrival time is between 4:00pm and 6:00pm. Take time to explore the Havasupai campground while your guides arrange camp and prepare dinner. Sleep under the stars or retire to your spacious tent for a peaceful night of slumber.
Hiking: 10 miles
Meals: Breakfast on your own, lunch, and dinner included
Lodging: Established campground in Havasupai
DAYS 2 and 3: ADVENTURE AND RELAX IN THE "GEM OF THE GRAND CANYON"
Awaken in camp, nestled beneath the towering cottonwood trees along the banks of Havasu Creek and a short walk from the canyon's enormous waterfalls. You will find fresh-brewed coffee and a hearty breakfast waiting in the camp kitchen. Every morning and afternoon your guides will lead you on hikes around Havasupai, some of the most spectacular in the world. Cross tropical blue streams and wade through lush meadows of wild grapevines. Clamber up narrow side canyons with red rock walls towering thousands of feet overhead. Even take a swim beside a 200 ft. waterfall. Each day you will dine on healthy, hearty meals prepared by your trip leaders. All the guided hikes are optional and you are welcome to choose to instead spend a lazy afternoon or morning reading a book in a hammock by Havasu creek. Remember, it's your vacation. Make it what you wish. We have options from high adventure to peaceful relaxation.
Hiking: 4-8 miles
Meals: All meals included
Lodging: Established campground in Havasupai
DAY 4: CONQUER THE CANYON
The scenery and magic of Havasupai and its majestic waterfalls will make you never want to leave, but after breakfast it is time to conquer the canyon! While always challenging, the exhilaration of reaching the rim is an amazing feeling you will never forget. Expect to arrive at the rim between 12:00pm – 3:00pm.
Hiking: 10 miles
Meals: Breakfast and lunch included
Lodging: On your own
Check out this trip's route
Click here to see the route we take on the 4-day Havasupai hiking trip.
Tips for Planning a Trip to Havasupai
Many see the photos, but only a few know the names of all of Havasupai's waterfalls. Read on for a guide to the main waterfalls of Havasupai.
Not sure which guided trip to Havasupai is best for you and your group? Don't worry! We wrote a blog that breaks down all of our guided trips to Havasupai for you.
Ready for your adventure to Havasupai but still wondering what the trail to paradise is like? Find out more about the trail to Havasu Falls here.
Whether you would like to go on a guided trip to Havasupai or not, it is important to know about the permitting process to get to Havasupai. Our blog on how to reserve permits to Havasupai explains.