Spend a weekend hiking and camping in Joshua Tree
Spend a weekend exploring an otherworldly desert landscape. You'll find yourself hiking next to the iconic Joshua tree in what seems like another planet all together. Our expert guides lead us on daily hikes in the Mojave Desert region of the park where you see endless hills of granite boulders and forests of the eerie Joshua tree. We'll get a better look at this mysterious land that was shaped by extreme climatic conditions.
At the end of each day we'll appreciate a breathtaking desert sunset while relaxing at our comfortable campsite. We'll spend the evening devouring a delicious guide-prepared meal, and enjoy the company of new friends while chatting and playing games. If you felt the "wow" factor during the day, just wait till you see the park at night! You'll experience the park's true ambiance at dusk when the Joshua Trees look their spookiest.
Take in the star-filled desert sky each night and explore this unearthly desert forest while the sun shines overhead each day. At the weekend's end we'll reluctantly join the real world again but never forget our extraordinary desert adventure.
Why travel with AOA?:Find out more
Trip Price: $995 pp
2018: + $18 PP (Permit/Land Use Fees)*
2019: + $23 PP (Permit/Land Use Fees)*
*Subject to change and will be based on actual costs at time of departure.
3 days, 2 nights
Difficulty: Moderate
Activity: Hiking, Camping
This trip confirms with 2 guests!
Joshua Tree Hiking & Camping Weekend
Price & Inclusions
Trip Price- $995 pp
2018: + $18 PP (Permit/Land Use Fees)*
2019: + $23 PP (Permit/Land Use Fees)*
Price is per person.
Do you have five minutes to save $25? Use the promo code 25for5 at checkout and get $25 per person off your trip price when you take 5 minutes to complete your guest profile and sign your waiver! Profiles and waivers are due no later than 1 week after booking to cash in on this promotion!
See our Promos & Discounts page for a list of multi-day trip promotions that may apply!
*Subject to change and will be based on actual costs at time of departure
Trip Price Includes
2 nights camping at Sheep Pass Campground in Joshua Tree National Park
Roundtrip ground transportation from host hotel in Palm Springs, CA
Basecamp gear (kitchen equipment, hand washing station, dish washing station, solar shower, camp chairs, etc.)
Meals starting on lunch Day 1 through lunch Day 3
Water and snacks throughout the trip
Professional Wilderness First Responder certified guides
Permits & Land Use Fees Include
Joshua Tree National Park entry and commercial fees
Not Included
Personal insurance and expenses
Park entry fee
Transportation prior to meet up in Palm Springs on Day 1 and post drop off in Palm Springs on Day 3
Pre- or post-trip lodging
Breakfast Day 1, dinner Day 3
Tent (available to rent from AOA)*
Sleeping bag (available to rent from AOA)*
Sleeping pad (available to rent from AOA)*
Day hiking pack (available to rent from AOA)*
*Please see the "Rentals & Add Ons" tab below for a list of available gear rentals and purchase options.
Trip Details
Trip Rating (1 – 5)
Fitness – 3
Comfort – 3
Solitude – 3
Guest Participation – 2
Click here for an explanation of AOA's trip ratings.
Where to Meet
START: 11:00am on Day 1. Meet your guide at the Courtyard Marriott in Palm Springs.
END: Drop off at the Courtyard Marriott in Palm Springs on Day 3 (usually between 2:00pm and 5:00pm).
GUESTS: 2 min to 12 max
Frequently Asked Questions
Q: When's the best time to go on this trip?
A: Joshua Tree National park straddles the boundary between two deserts, the Mojave Desert and the Sonoran Desert. Summertime temperatures in the area can soar past 100°F (38°C) during the day. Because of the extreme heat, this trip is only operated during fall, winter, and spring. Any of these seasons are a great time to visit the park offering mild temperatures. If you've never experienced a desert wildflower bloom, we highly recommend taking a trip in Spring for this stunning experience!
Q: What are the hikes like and how do I train for the trip?
A: The hikes on this trip (aside from Ryan Mountain on Day 1) are flat with the opportunity to scramble on some boulders if desired. Ryan Mountain, is short but steep hike that pays off at the summit with incredible views of the park! The best way to train for this trip is by hiking! Get out on some trails with some weight on your back, and remember to train over uneven terrain as much as possible. The desert southwest is very rocky. If you find yourself in the middle of the city and can't access any hiking trails, don't worry! Hit the gym and hop on a treadmill, don't forget to wear your hiking boots! When you sign up for one of our trips we provide you with detailed info about what to expect and guidance on how to train. If you need more tips just give us a call!
Q: What sort of accommodations are included on this trip?
A: We will be staying at the Sheep Pass Group Site inside Joshua Tree National Park. We will have access to vault/pit toilets and while there is no water available inside the park, your AOA guide will provide plenty for the entire weekend! Sheep Pass is also surrounded by plenty of rocks for scrambling opportunities while hanging out at camp.
Rentals & Add Ons
Gear Rental
4-Person Basecamp Tent ($45 per tent)
Inflatable sleeping pad ($25 per pad, sleeping pads add insulation and are required on AOA trips)
Sleeping bag and linen set rental ($25 per)
30 to 40 liter daypack ($15 per pack)
Trekking poles (complimentary upon request)
Optional Additions 
Purchase: 3-liter Camelbak reservoir/bladder ($35 each)
Optional upgrades, additions, and rentals subject to tax (7.95%).
Trip Dates
Dates
2018 Trips

November 2-4
November 10-12
November 30- December 2
December 7-9
December 21-23
December 28-30
January 11-13
January 18-20
February 1-3
February 22-24
March 15-17
April 5-7
April 12-14
2019 Trips
January 11 – 13
January 25 – 27
February 1-3
March 22-24
April 5-7
April 12-14
October 27-29
November 9-11
November 29- December 1
December 6-8
December 20-22
December 27-29
To see all multi-day guided tours, visit our Adventure Tour Calendar.
Cancellation & Trip Policies
Reservations, Payments and Cancellation
Joshua Tree Hiking & Camping tours are very popular and advanced planning is often necessary. We recommend making your reservations at least 3 to 5 months in advance. We can accommodate last-minute bookings provided space is available, so please call our office to check. Each trip requires a minimum number of participants for departure. Arizona Outback Adventures (AOA) reserves the right to cancel scheduled trips that do not meet minimum sign-up requirements.
This trip confirms with 2 guests. Grab a friend and your trip is guaranteed!
We strongly recommend that you purchase "travel insurance". This is a valuable tool that will protect your trip investment.
For more details please see our comprehensive Trip Policies and Payments page.
All dates are subject to campground availability and may change.
Essential Eligibility Requirements
AOA's goal is to provide challenging and meaningful experiences through guided and self-guided tours to unforgettable destinations. These criteria have been developed to help our guests identify the skills and abilities needed to successfully and fully participate in these tours. If you are unable to meet certain criteria, please contact us; we may be able to assist you with reasonable accommodation(s) unless it would change or otherwise risk the fundamental nature of the tour, would compromise your safety or the safety of other participants or guides, or would place an undue financial or administrative burden on AOA.
See the complete Essential Eligibility Requirements.
Travel Insurance
We recommend Travel Guard insurance.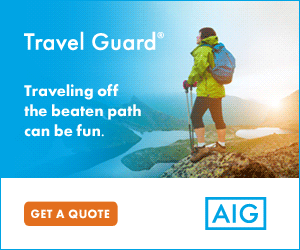 Trip Itinerary
Overview
DAY 1: MEET YOUR GUIDE AND HIKE RYAN MOUNTAIN
11:00am – Today we meet at our Host Hotel in Palm Springs at 11am. After introductions, we'll hit the road for Joshua Tree National Park! Our first hike together will find us standing on one of the tallest points in the park, Ryan Mountain. This out and back hike climbs over 1,000 feet from the desert floor to a summit that provides panoramic views of the heart of Joshua Tree. Many agree this rewarding hike offers one of the best views in the park! After our hike, we'll return to campsite which is nestled among towering rock formations that will serve as our playground! We'll enjoy some time scrambling on rocks before we enjoy a guide prepared dinner together by the crackling fire.
Hiking: 3-4 miles
Lodging: Sheep Pass Campground
Meals: Lunch and dinner included
DAY 2: EXPLORE THE WONDERLAND OF ROCKS
You'll wake up in the middle of the desert to the smell of coffee and a mouthwatering guide-prepared breakfast. After we fuel up, we'll head out on our first hike to Willow Hole. This hike brings us up-close to The Wonderland of Rocks (a maze of dry washes and massive granite formations). We'll explore with an optional scramble adventure to Oh-Bay-Yo-Yo, a hidden cave from the early 1900's rumored to have been built by a group of local teens. This evening we'll head to Key's View to enjoy one of the best sunset views in the park. After taking in the spectacular view, we'll head back to camp for another delicious guide-prepared meal. We'll spend our last night together enjoying the dark night skies that granted Joshua Tree is International Dark Sky Park status.
Hiking: 7-9 miles
Lodging: Sheep Pass Campground
Meals: All meals included
DAY 3: HIKE TO WALL STREET MILL AND WONDERLAND RANCH
After breakfast, we'll break camp and head out on our last adventure together. Today's hike will allow us to experience the past and present of the area. We'll start our journey through time in the past by exploring Wall Street Mill, the best-preserved gold stamp Wall Street Mill and Wonderland Ranch (sometimes referred to as Ohlson House, or Uncle Willie's Health Food Store.) We'll hear stories of the colorful prospecting history of the area before moving into present day. Today Joshua Tree National Park is known as a premier destination for rock climbers around the world offering over 8,000 climbing routes. Leaving history (and the hiking crowds behind), we'll head to the Astro Domes to watch some climbers in action! The South Astro Dome is one of the largest granite formations in the park and is an incredible sight to climbers and non-climbers alike. After our journey through time, we'll back to the trailhead and depart for the Joshua Tree Saloon for our final lunch together before returning to Palm Springs where we'll say our goodbyes until our next adventure together that is!
Hiking: 3-5 miles
Lodging: On your own tonight
Meals: Breakfast and lunch included
Note about itinerary changes: We do our best to operate each trip as closely as possible to the published itinerary, however there are sometimes forces outside of our control that could require us to make adjustments to the operations of a trip. These include but are not limited to weather, natural disasters, road closures, park closures, campsite availability, emergency guest illness or injury.