Summit Long's Peak on a 4-day Guided Backpacking Trip in Rocky Mountain National Park
Challenge yourself by ascending one of the most famous of Colorado's "Fourteeners," Long's Peak. This, the highest peak in Rocky Mountain National Park, is "not a hike," according to the Park Service, as it contains so many elements of mountaineering. Although it is possible to summit Long's Peak as a long and grueling day hike, it's much better enjoyed on an overnight backpacking trip. Why not explore this beautiful alpine setting a little more? Spend time hiking to sparkling lakes and getting acclimated to the high-elevation so that your fourteener ascent is safe and memorable. AOA's route is a little used alternative to the common Long's Peak route, making for the perfect 4-day exploration and summit of this iconic peak.
Our expert guides encourage, enable, and support you with their local knowledge and tips to set you up for success on summit day. Along the way, enjoy stunning views, carpets of wildflowers, great trailside and camp meals, wildlife encounters, and the camaraderie of shared adventure.
Why travel with AOA? – Find out more
Trip Price: $995 pp
+ $19 PP (Permits & Land Use Fees)*
*Subject to change and will be based on actual costs at time of departure
4 days, 3 nights
Difficulty: Advanced
Activity: Backpacking
This trip confirms with 2 guests!
Long's Peak Backpacking Trip
Price & Inclusions
Trip Price- $995 pp
+ $19 PP (Permits & Land Use Fees)*
Price is per person
Do you have five minutes to save $25? Use the promo code 25for5 at checkout and get $25 per person off your trip price when you take 5 minutes to complete your guest profile and sign your waiver! Profiles and waivers are due no later than 1 week after booking to cash in on this promotion!
See our Promos & Discounts page for a list of multi-day trip promotions that may apply!
*Subject to change and will be based on actual costs at time of departure
Trip Price Includes
Roundtrip transportation from specified meet-up locations
Glacier Basin Campground reservation and fees for Night 1
Backcountry permit fees for two nights
Meals starting dinner Day 1 through breakfast Day 4
AOA-provided transfer from meet location to trailhead and back at conclusion of trip
Filtered water during van transfers and a variety of healthy hiking snacks
Professional Wilderness First Responder and LNT -certified guide(s)
Kitchen and group gear (cooking utensils, stove, fuel, water filter, food storage where needed, dish washing necessities)
Personal mess kit (bowl, mug, fork, spoon)
Bear can – 1 per guest
Permits & Land Use Fees Include
Rocky Mountain National Park entry fees
Not Included
Personal insurance and expenses
Pre- or post-trip lodging
Transportation to and from the meet locations
Airfare and airport transfers
Breakfast and lunch Day 1, lunch in Estes Park on Day 4

Sleeping bag (available to rent from AOA)

Sleeping pad (available to rent from AOA)

Backpacking pack (available to rent from AOA)

Backpacking tent (available to rent from AOA)

Trekking poles (complimentary upon request)

Alcohol and related gratuities
*Please see the "Rentals & Add Ons" tab below for a list of available gear rentals and purchase options.*
Trip Details
Trip Rating (1 – 5)
Fitness – 5
Comfort – 1
Solitude – 3
Guest Participation – 3
Click here for an explanation of AOA's trip ratings.
Where to Meet
START: 12:30pm on Day 1. Meet your guide at the Holiday Inn Express Hotel in Boulder (CLICK HERE for map). After introductions, we will depart in the AOA vehicle for the park. OR you may also self-drive to the Estes Park Visitor Center (CLICK HERE for map) to meet outside the main entrance at 2:00pm. You can leave your vehicle here for the entirety of the tour.
END: 11:00 – 2:30pm on Day 4. Return to the Estes Park Vistor Center after hike-out on Day 4 between 11:00 and 1:00pm, or to the Holiday Inn Express in Boulder between 12:30 and 2:30pm.
GUESTS: 2 min to 10 max
MINIMUM AGE: 16+
Frequently Asked Questions
Q: When's the best time to go on this trip?
A: From mid-July through mid-September. The earlier trips will have more wildflowers and greenery in the alpine areas along with lingering snowfields. Later in summer you'll experience cooler hiking temperatures, less chance of rain, fewer bugs, and fall colors. Due to high-altitude snowpack, the final approach to the Long's Peak summit is often not possible or safe until mid-July.
Q: What are the hikes like and how do I train for the trip?
A: This is one of the most difficult trips AOA offers; it is recommended for experienced and fit backpackers, however all hiking in Rocky Mountain National Park can be challenging. In many places the trails are uneven, rocky, and steep. Our attempt at summiting Long's Peak will be a strenuous and demanding hike with a 4,000-foot vertical elevation gain one way, rock scrambling up steep pitches and traversing ridges and routes with high exposure. On early season trips we might have to cross some snowfields so waterproof boots, pants, and jacket will be required.
Weather is unpredictable and quick to change. Although our day hikes and summit attempt will be conducted with lightweight day packs (or lightened full-sized packs), it is essential that each participant carry plenty of extra clothing, food, and water.
The best training is to get accustomed to walking up and down varied and uneven terrain for 5 to 10 miles while carrying a pack. Increase your pack weight over time until you feel confident that you can carry 35 to 40 pounds (or up to 25% of your body weight) for extended periods of time. Walking stairs can be a great way to train. Any overall strength, cross-, and aerobic training will also be beneficial. Any extra nights spent at over 5,000 feet prior to the trip will help with altitude acclimatization.
Q: What sort of accommodations are included in this trip?
A: Our first night will be spent in a front-country National Park campground with vehicle access, flush toilets, running water, and campfires permitted. The next two nights will be spent at a primitive backcountry site with a privy. There are no fires allowed at the backcountry site.
Rentals & Add Ons
Gear Rentals
1-person backpacking tent ($35 per)
2-person backpacking tent ($45 per)
55 to 65 liter backpack with removable daypack option fitted to individual ($40 per)
Sleeping bag ($35 per)
Inflatable sleeping pad ($35 per, sleeping pads add insulation and are required on AOA trips)
Trekking poles (complimentary upon request)
Optional Additions
Purchase: 3-liter Camelbak reservoir/bladder ($35 per)
Optional upgrades, additions, and rentals subject to tax (7.95%).
Trip Dates
Dates
2018 Trips

July 13-16
July 26-29
August 9-12
August 25-28
September 7-10
September 19-22
2019 Trips
July 11-14
July 25-28
August 8-11
August 22-25
September 5-8
September 19-22
Due to permit availability the 2019 trips listed here are tentative and cannot be guaranteed until after March 1, 2019.
To see dates for all multi-day guided tours, visit our Adventure Tour Calendar.
Cancellation & Trip Policies
Reservations, Payments and Cancellation
Colorado Rockies backpacking tours are very popular and advanced planning is often necessary. We recommend making your reservations at least 3 to 5 months in advance. We can accommodate last-minute bookings provided space is available, so please call our office to check. Each trip requires a minimum number of participants for departure. Arizona Outback Adventures (AOA) reserves the right to cancel scheduled trips that do not meet minimum sign-up requirements.
This trip confirms with 2 guests. Grab a friend and your trip is guaranteed!
For more details please see our comprehensive Trip Policies and Payments page.
Essential Eligibility Requirements
AOA's goal is to provide challenging and meaningful experiences through guided and self-guided tours to unforgettable destinations. These criteria have been developed to help our guests identify the skills and abilities needed to successfully and fully participate in these tours. If you are unable to meet certain criteria, please contact us; we may be able to assist you with reasonable accommodation(s) unless it would change or otherwise risk the fundamental nature of the tour, would compromise your safety or the safety of other participants or guides, or would place an undue financial or administrative burden on AOA.
See the complete Essential Eligibility Requirements.
Travel Insurance
We recommend Travel Guard insurance.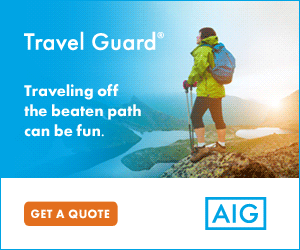 Trip Itinerary
DAY 1: MEET AND PREPARE
Your trip begins today either at our host hotel in Boulder, CO or at the Estes Park Visitor Center in Estes Park, CO. Here you will meet your guides and fellow adventurers. We'll park cars, load into our van for the transfer into the park, and arrive at Glacier Basin Campground by mid-afternoon.
Upon arrival at camp our guides will distribute any rental tents, demonstrate how to properly set them up, and assist with overall camp set-up. The group will then get together for distribution of group gear, pack loading and fitting tips, and an in-depth orientation to prepare everyone for our backpacking adventure in beautiful Rocky Mountain National Park. Depending on timing and weather, we will explore some of the area before having a hearty and delicious dinner prepared by our guides. After dinner, we'll enjoy a short hike to a nearby lake and then spend some time around the fire as the stars emerge and glitter overhead.
Hiking: 1.5 – 5 miles, minimal elevation change
Meals: Breakfast and lunch on your own, dinner included
Lodging: Frontcountry camping
DAY 2: INTO THE BACKCOUNTRY
Following a guide-prepared breakfast and steaming hot beverages, we pack our tents, food, and gear into our backpacks, make a quick transfer to the trailhead, and hit the trail!
The 2.4-mile trek to our backcountry basecamp follows Boulder Brook through lodgepole pine, spruce and fir, and then into subalpine forest. Along the way we enjoy the cascading waters, diverse vegetation, and awe-inspiring views of the Continental Divide to the west and the Mummy Range to the north. Once we reach camp we pitch our tents, then switch to day packs (or a lightened full-sized pack – your choice) for a day of hiking to Mills, Jewel, and Black Lakes in Glacier Gorge. Magnificent views, waterfalls, pristine lakes, and plentiful wildlife make this a special day spent in the Colorado high country. Tonight, we share a hearty backcountry meal and mentally prepare for our attempt at the summit tomorrow.
Hiking: 12 – 15 miles, – 750 feet / +1,200 feet elevation gain/loss
Meals: All meals included
Lodging: Backcountry camping
DAY 3: TO THE SUMMIT!
Today is the day! In the pre-dawn light we begin with a big breakfast and hot drinks served by the guides. We don't have to break camp as we will return here this afternoon. Because most of our route will be above tree line, it is important to get an early start so that we will return by mid-afternoon when the threat of thunder storms is highest. We'll traverse a series of switchbacks up the steep slopes of Battle Mountain, then hike along a ridegline to Granite Pass at just over 12,000 feet. Onward and upward we continue for another 1.4 miles to the boulder field. Beyond the boulder field things change and the difficulty of our hike increases, including steep scrambles, a rougher trail, and the infamous "keyhole."
But it's not all struggle, sweeping views out across the Great Plains, carpets of wildflowers, soaring hawks and eagles, and trailside treats reward us for our effort. Playful marmots and pikas entertain us during breaks, and after passing through the keyhole we can look down into Glacier Gorge, spotting the lakes we visited yesterday as they shine far below.
With luck and persistence, we reach the top at 14,259 feet above sea level. We celebrate our accomplishment at the top of Long's Peak, the highest peak in Rocky Mountain National Park. 
Hiking: 12 miles, +/-4,059 feet elevation gain/loss
Meals: All meals included
Lodging: Backcountry camping
DAY 4: THE RETURN
This morning, enjoy a much-deserved rest and sleep late in camp. After breakfast we re-distribute the food and group gear, pack up our camp, and retrace our steps back down Boulder Brook to the trailhead, clean clothes, and a shared lunch in town at a local eatery. We've had to leave the crisp mornings and rolling trails of the Rocky Mountains backcountry behind, but over cold beers and hot grub we tell our stories in the warm glow of our shared experience and cement the memories in our minds forever. 
Hiking: 2.5 – 3 miles, -1,400 feet elevation loss
Meals: Breakfastincluded, lunch and dinner on your own
Lodging: On your own tonight
Note about itinerary changes: We do our best to operate each trip as closely as possible to the published itinerary, however there are sometimes forces outside of our control that could require us to make adjustments to the operations of a trip. These include but are not limited to weather, natural disasters, road closures, park closures, campsite availability, emergency guest illness or injury.
CHECK OUT THIS TRIP'S ROUTE
Click here to see the trail routes we hike on this guided backpacking trip.