3-day Guided Backpacking Trip along the Escalante River in Southern Utah
Southern Utah's Escalante River winds through a magical canyon country deep in the Grand-Staircase Escalante National Monument. Backpack along the banks of the river, camp beneath natural sandstone arches, and wiggle through slot canyons as you explore the last mapped place in the continental United States. Spend 3 days and 2 nights camping beneath the stars, wading through the lazily flowing river, and marveling at the native tribal ruins and pictographs sprinkled left and right. Get to know some of Southern Utah's intricate canyon hideaways including Death Hollow and the Escalante Natural Arch, and you'll never want to leave.
Why travel with AOA? – Find out more
Price: $895 pp
Activity: Backpacking
3 days, 2 nights
Difficulty: Moderate
Escalante River Backpacking Trip
Trip Details
Price- $895 pp
Price is per person
Book a 2018 trip online and use the code NIFTY50 for $50 off per person
Trip Rating (1 – 5)
Fitness – 3.5
Comfort – 1
Solitude – 5
Guest Participation – 5
Click here for an explanation of AOA's trip ratings.
Where to Meet
START: 12:00pm on Day 1. Meet your guide at Excursions of Escalante (125 E. Main St., Escalante, Utah 84726). Guests can leave personal cars here, parked on the west side of the building.
END: 2:30-3:00pm on Day 3. Return to vehicles.
GUESTS: 2 min to 10 max
MINIMUM AGE: 14+
Included
Backcountry camping permit
Meals starting lunch Day 1 through lunch Day 3

AOA-provided transfer from meet location to trailhead and back at conclusion of trip

Filtered water during van transfers and a variety of healthy hiking snacks

Trekking poles complimentary upon request

Professional Wilderness First Responder certified guide(s)
Kitchen and group gear (cooking utensils, stove, fuel, water filter, food storage where needed, dish washing necessities)
Personal mess kit (bowl, mug, fork, spoon)
Not Included
Personal insurance and expenses
Pre- or post-trip lodging
Transportation to and from the meet location
Breakfast Day 1
Dinner Day 3
Backpacking gear (sleeping bag, sleeping pad, backpack, tent, trekking poles)
Frequently Asked Questions
Q: When's the best time to go on this trip?
A: The Escalante River sits relatively high (5,800 feet or 1767 m in elevation) on the Colorado Plateau, creating cold winters where hiking in a shaded canyon with dozens of water crossings would be unpleasant. Because of this, we recommend this trip be operated between April and October, skipping the July-August flood season. Overnight temperatures at the beginning and end of that season can get down to the mid-30s F. We are happy to run this itinerary during other months on a special request basis. Within the April to October time frame, daily highs range from warm to hot, and overnight lows range from cold to warm, allowing the adventurer to choose their favorite climate.
Q: What sort of accommodations are included in this trip?
A: All our nights are spent in the backcountry of the very remote Grand Staircase-Escalante National Monument in the Escalante River corridor. Our campsites will be within the canyon and will be chosen with safety and comfort in mind. No facilities or modern manmade structures exist once we begin hiking. We will move camps each night. No fires are allowed within the Escalante River corridor.
Q: What are the trails like and how do I train for the trip?
A: The Escalante River corridor is primarily flat with winding, twisting canyon corners to navigate. The AOA trip follows the river at a gentle downhill grade. Occasionally there will be rocks, boulders, slickrock, brush, sand, and gravel to navigate, but the most challenging obstacle will be the water crossings. Many are shallow and calm, and all are easily navigable with the help of your guide. Our day hike into Death Hollow on Day 2 requires minor scrambling and hiking over rockier, tighter terrain, although this is all made manageable with a light daypack and the help of your guide.
Q: Why should I travel with AOA?
A: Arizona Outback Adventures has been operating guided tours in Escalante for almost two decades. Our guides know the the area intimately and are passionate and enthusiastic about this beautiful wilderness, as well as experienced and certified in wilderness first aid. Check out the About Us page to learn more about our AOA and our Trip Leaders.
AOA promises to exceed your expectations in 5 key areas: Safety, Comfort, Food, Education, and Exceptional Guides. Our guests return to travel with us again and again. To hear what they have to say, read our Testimonials page.
Rentals & Add Ons
Gear Rentals
1-person backpacking tent ($25 per)
2-person backpacking tent ($35 per)
55 to 65 liter backpack with removable daypack option fitted to individual ($30 per)
Sleeping bag ($25 per)
Inflatable sleeping pad ($25 per, sleeping pads add insulation and are required on AOA trips)
Trekking poles (complimentary upon request)
Optional Additions
Purchase: 3-liter Camelbak reservoir/bladder ($35 per)
Transportation Package – $100
Meets in Las Vegas or St. George
Las Vegas meet: Lobby of the Hyatt Place Las Vegas at 6:00am. Drop-off: 6:30-7:30pm same place. All times in PST (Nevada).
St. George meet: Outside terminal building at St. George Regional Airport (SGU) at 9:00am. Drop-off: 5:30-6:30pm same place. All times in MDT (Utah).
Water and snacks during transfer
Optional upgrades, additions, and rentals subject to tax (7.95%).
Trip Dates
Dates
2018 Trip Dates
April 6-8
April 14-16
April 20-22
April 28-30
May 4-6
May 12-14
May 18-20
May 26-28 (Memorial Day)
June 1-3
June 9-11
June 15-17
June 23-25
September 1-3 (Labor Day)
September 7-9
September 15-17
September 21-23
September 29- October 1
October 6-8 (Columbus Day)
October 12-14
October 20-22
Don't see your ideal dates? Give us a call, we might be able to add them.
To see dates for all multi-day guided tours, visit our Adventure Tour Calendar.
Reservation & Cancellation Policy
Reservations, Payments and Cancellation
Escalante River backpacking tours are very popular and advanced planning is often necessary. We recommend making your reservations at least 3 to 5 months in advance. We can accommodate last-minute bookings provided space is available, so please call our office to check. Each trip requires a minimum number of participants for departure. Arizona Outback Adventures (AOA) reserves the right to cancel scheduled trips that do not meet minimum sign-up requirements (usually 4 guests).
For more details please see our comprehensive Trip Policies and Payments page.
We recommend Travel Guard insurance.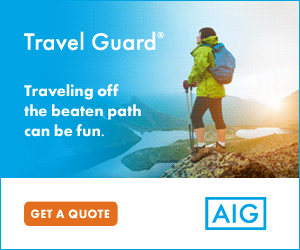 Trip Itinerary
Overview
On one of the many massive steps of the Grand Staircase lies an explorer's paradise: Escalante, a red-dusted anthology of canyons and cliffs so well hidden that it claims the noble recognition of being the last mapped place in the continental United States. The elusive Escalante River has carved out a series of zany incisions on this section of the Colorado Plateau, perfect for a journey like ours through one of the many nooks and crannies that have beckoned adventure-seekers to chronicle what is said to be "the most crooked river in the world." Cottonwoods and box elder provide cool shade on our one-way trek down the Escalante, while our feet meet the welcome reprieve of shallow stream crossings. Our exploration will continue on day two as we carry lighter day packs to help us better wade the creek and navigate native vegetation, making our way deep into Death Hollow's hidden recesses, a true highlight of the trip. We'll share stories under a star-studded sky, enjoy lovely backcountry meals at the confluence, and take advantage of the canyons' deep clear pools. With the opportunity to cover new territory each day, we'll feast our eyes upon an ancient Anasazi granary, a sandstone arch, and a 130-foot high natural bridge. Stories of the Wild West color the path as we make our way to the satisfying end of the route with a new appreciation of this incredible national monument.
DAY 1: BEGIN OUR JOURNEY THROUGH ESCALANTE CANYON
Your trip begins today at 12:00pm at Excursions of Escalante in Escalante, UT. Enjoy a homemade ice cream sandwich or espresso while your guide briefs everyone on the trip and helps everyone get fitted for a backpack. We then load into the AOA vehicle for a short drive to the trailhead and an opportunity to begin getting to know one another. Beginning at an elevation of 5,840 feet, we make our way into the portal of the canyon where the Escalante River enters the soaring sandstone walls at the sharp flexure of the Escalante Monocline. The town is just a mile away, but we might as well have stepped back in time and fallen in stride with the explorers of yesterday. We track the sandy bench trails that follow the serpentine course of this crazy crooked creek, wading occasionally for a cool down. Our destination is the Escalante's confluence with the clear-flowing tributary of Death Hollow. We'll camp along the sandy river bank with the sheer cliffs of the canyon looming nearby. 
Hiking: 4-6 miles
Meals: breakfast on your own, lunch and dinner included
Lodging: Backcountry camping
DAY 2: EXPLORE DEATH HOLLOW AND SWIM IN ITS POOLS
Carrying only our daypacks, we venture deep into the labyrinths of Death Hollow where the cascading creek, swimming holes, and grottos of fern and moss create an otherworldly atmosphere. Narrower than the canyon of the Escalante, Death Hollow is filled with vibrant contrasts in color, vegetation and light. Depending on the water level of the river, we may hike to a colossal waterfall (though water's not always falling) hidden deep in the recesses of Mamie Canyon. Be prepared for water fun as we snake in and out of the river making our way up the canyon. Some rock scrambling may be involved, but the destination is sure to be worthwhile. Or you can opt to bask on the banks of the playful swimming holes or boulders lying under the innumerable shady alcoves in this area. We return to camp for another great meal and evening under the stars.
Hiking: 2-6 miles
Meals: all meals included
Lodging: Backcountry camping
DAY 3: SEE A NATURAL ARCH, ANCIENT INDIAN RUINS, AND PETROGLYPHS
Wake up early to the quietness our hideaway offers, and savor a few moments over a steaming cup of coffee. After breaking camp, we once again tag along the meanderings of the Escalante downstream. Fantastic manifestations of human and geological history await us towards the end of the trail. We enjoy these impressive treasures in relative solitude, relishing not having to compete with numerous tourists. A single short stretch leads us to the Escalante Natural Arch towering over a large well-preserved Anasazi granary. Beyond here, tucked in a side canyon at 130 feet high and 100 feet across, we encounter the largest natural bridge in the Grand Staircase. All too soon we begin to see day hikers and hear the sound of Highway 12 Scenic Byway. After a stop at a local coffee shop for a well-deserved reward, we shuttle back to the town of Escalante where we bid our farewells. 
Hiking: 6-8 miles
Meals: breakfast and lunch included, dinner on your own
Lodging: on your own