Take a Hiking Trip to Zion and Bryce National Parks
Join our guided hiking trip in Zion, Bryce, and Escalante for 5 days of camping and exploring Southern Utah's National Parks. Perfect for groups of friends, active families, and single travelers, this guided adventure provides comfortable camping in Zion National Park, hiking in Bryce National Park, access to iconic and hard-to-reach wilderness areas while camping in Grand Staircase-Escalante National Monument, high adventure, and all logistics. Gear, food, permits, and the complex details are taken care of so you can relax and enjoy your vacation.
Why travel with AOA? – Find out more
Trip Price: $1425 pp
+ $48 PP (Permits & Land Use Fees)*
*Subject to change and will be based on actual costs at time of service
5 Days, 4 nights
Difficulty: Moderate
Activity: Hiking, Camping
This trip confirms with 2 guests!
Zion, Bryce, and Escalante Hiking Trip
Price & Inclusions
Trip Price- $1,425 pp
+ $48 PP (Permits & Land Use Fees)*
Price is per person
Do you have five minutes to save $25? Use the promo code 25for5 at checkout and get $25 per person off your trip price when you take 5 minutes to complete your guest profile and sign your waiver! Profiles and waivers are due no later than 1 week after booking to cash in on this promotion!
See our Promos & Discounts page for a list of multi-day trip promotions that may apply!
*Subject to change and will be based on actual costs at time of departure
Trip Price Includes
4 nights camping (2 in Kodachrome Basin State Park and 2 in Zion National Park)
Round-trip ground transportation from Las Vegas or St. George
Basecamp Group Gear (personal mess kit, kitchen equipment, hand washing station, dish washing station, camp chairs, etc.)
Meals starting lunch Day 1 through lunch Day 5, water and snacks
Professional Wilderness First Responder certified guide
Permits & Land Use Fees Include
Zion National Park entry and commercial fees
Escalante National Monument commercial fees
Bryce Canyon National Park entry and commercial fees
Not Included
Personal insurance and expenses
Air transportation to and from Las Vegas or St. George
Pre- or post-trip lodging
Breakfast Day 1
Dinner Day 5
Tent (available to rent from AOA)
Sleeping pad (available to rent from AOA)
Sleeping bag (available to rent from AOA)
Day hiking pack (available to rent from AOA)
*Please see the "Rentals & Add Ons" tab below for a list of available gear rentals and purchase options.*
Trip Details
Trip Rating (1 – 5)

Fitness – 3
Comfort – 3
Solitude – 2
Guest Participation – 4
Click here for an explanation of AOA's trip ratings.
Where to Meet
START: 7:00am. Meet your guide in the lobby of the Homewood Suites in South Las Vegas (CLICK HERE for map). Or meet in St. George at 10:30am (inquire for details). 
END:  Drop-off at Homewood Suites in South Las Vegas on Day 5 (usually between 3:00pm and 6:00pm).
GUESTS: 2 min to 25 max (most trips have 10-12 guests)
*Note: This hiking trip is challenging at any age. AOA's recommended minimum age is 8 years old. We are happy to discuss each individual case to ensure this trip is the right adventure for your active family.*
Frequently Asked Questions
Q: When's the best time to go on this trip?
A:  The areas we visit in Utah are generally at higher elevations so the warmer months of the year are ideal. If we've had a rainy winter season, the spring wildflowers can be amazing. If you're sensitive to heat, avoid July and August. If you're sensitive to cold, avoid the very early season trips and the very late season trips. Otherwise, the plateaus and canyons of southern Utah are wonderful destinations from mid-May through late September.
Q: What can I expect from the hiking trails in Zion, Bryce, and Escalante?
A: Zion and Bryce Canyon National Parks both have well-maintained trails book-ended with trailheads sporting modern conveniences (like restrooms and drinking water). Grand Staircase-Escalante is more remote but our guides know where to stop for restrooms and will brief you on what to pack for each hike. Many trails on this itinerary are steep, given their location in "canyon country," where you are routinely hiking up and down. All the trails are approached by our guides with the whole group in mind. Slower and faster paces are available, although we do strive to find a group pace that allows everyone to enjoy the hike together whenever possible. If at any time you would like more or less of a challenge, are concerned with an aspect of a hike or route, or simply are curious about other option, just ask your guide!
Q: What sort of accommodations are included on this trip?
A: We will be staying in public campgrounds in or near the National Parks we'll be visiting. These campgrounds have restroom facilities and running water, although Watchman Campground does not have showers so we will walk to pay showers just outside Zion National Park for this part of our stay. Your AOA Guides will set up a kitchen in which they will prepare all meals, which will be restaurant quality, served hot, with fresh produce to compliment.
Rentals & Add Ons
Gear Rental
4-Person Basecamping Tent ($55 per tent)
Inflatable sleeping pad ($35 per, sleeping pads add insulation and are required on AOA trips)
Sleeping bag and linen set rental ($35 per bag/set)
30 to 40 liter daypack ($25 per pack)
Trekking poles (complimentary upon request)
Optional Additions 
Purchase: 3-liter Camelbak reservoir/bladder ($35 per)
Optional upgrades, additions, and rentals subject to tax (7.95%).
Trip Dates
Dates
2018 Trips 
May 21-25
June 4-8
June 17-21
July 9-13
July 23-27
August 13-17
August 27-31
September 3-7
September 17-21
2019 Trips
May 20-24
June 3-7
June 17-21
July 8-12
July 22-26
August 12-16
August 26-30
September 2-6
September 16-20
Due to permit availability the trip dates listed here are tentative and cannot be guaranteed until 6 months prior to departure.
To see all multi-day guided tours, visit our Adventure Tour Calendar.
Cancellation & Trip Policies
Reservations, Payments and Cancellation
Southern Utah hiking tours are very popular and advanced planning is often necessary. We recommend making your reservations at least 3 to 5 months in advance. We can accommodate last-minute bookings provided space is available, so please call our office to check. Each trip requires a minimum number of participants for departure. Arizona Outback Adventures (AOA) reserves the right to cancel scheduled trips that do not meet minimum sign-up requirements.
This trip confirms with 2 guests. Grab a friend and your trip is guaranteed!
We strongly recommend that you purchase "travel insurance." This is a valuable tool that will protect your trip investment.
For more details please see our comprehensive Trip Policies and Payments page.
Essential Eligibility Requirements
AOA's goal is to provide challenging and meaningful experiences through guided and self-guided tours to unforgettable destinations. These criteria have been developed to help our guests identify the skills and abilities needed to successfully and fully participate in these tours. If you are unable to meet certain criteria, please contact us; we may be able to assist you with reasonable accommodation(s) unless it would change or otherwise risk the fundamental nature of the tour, would compromise your safety or the safety of other participants or guides, or would place an undue financial or administrative burden on AOA.
See the complete Essential Eligibility Requirements.
Travel Insurance
We recommend Travel Guard insurance.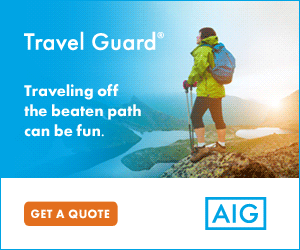 Check out a video of this trip in partnership with Bearfoottheory.com!

TRIP ITINERARY
Overview
On this 5 day hiking and camping trip, you'll visit two of Utah's iconic national parks, hike in Bryce Canyon's hoodoo-filled rock amphitheaters, and conquer the best challenging hikes in Zion National Park, where sheer red canyon walls and narrow slot canyons have earned the nickname "Yosemite dressed in red." In addition, you'll get the chance to see Zion's northern hidden gem, Kolob Canyons. We will camp among the red mushroom formations at Kodachrome Basin State Park, and venturing into the incredible slot canyons of Grand Staircase-Escalante National Monument, a wonderland of hanging plateaus and slender gorges!
Nights are filled with laughter around the dinner table, reliving memories from the day's hikes, and colorful sunsets that morph into black skies that magically become aglow with stars.
Check out Visit Utah's short video for a glimpse of what night skies are like in Kodachrome Basin State Park – where we camp for two nights of this trip.
DAY 1: DEPART LAS VEGAS – KODACHROME BASIN STATE PARK
After meeting our guides and fellow hikers, we drive north from Las Vegas (or St. George) to Cedar Breaks National Monument, for a high-elevation preview hike where we stretch our legs and watch for marmots. Our visit to Cedar Breaks will give us a taste for the epic formations and canyon walls we will be camping among in a few days time.
Following lunch at a scenic overlook in Cedar Breaks, we drive past quaint mountain villages, lakes, and ancient volcanic formations on our way to our new home away from home.
This afternoon we arrive at Kodachrome Basin State Park. Our camp will be surrounded by a palette of warm shades of red, yellow, pink, white and brown which, against the deep blue sky and rare green vegetation, led the National Geographic Society to name the area Kodachrome Basin (with the consent of the Kodak Film Corporation). The park is known for it's unique spires, or "chimneys", of rock known as sand pipes. After dinner, prepared for you by your guides, relax in our comfortable camp while the setting sun turns our red rock home into a glowing amphitheater.
Hiking: 2-4 miles
Meals: Breakfast on own, lunch (included) on the trail, dinner (included) in camp
Lodging: Established campground in Kodachrome State Park
DAY 2: ESCALANTE NATIONAL MONUMENT
Today we head into the wild expanse of Escalante National Monument. Our action-packed exploration continues as we hike along the Escalante River's clear flowing waters and canyon walls so picturesque, you'll want to build a cabin here. So it will be no surprise when you guide leads you to ancient petroglyphs and the Anasazi Ruins on this world-class hike. This hike is a favorite of adults and kids alike.
Hiking: 5-8 miles
Meals: All meals included; breakfast at camp, lunch on the trail, dinner in camp
Lodging: Established campground in Kodachrome State Park
DAY 3: EXPLORE BRYCE DRIVE TO ZION NATIONAL PARK
After a hearty breakfast in camp, we head to Bryce Canyon National Park. Words cannot describe the sweeping views before us as we start our easy walk along the rim. After viewing this wild land of rock from the rim, we'll hike down into the canyon through a surreal maze of pink hoodoos and rock windows all the way to the mouth of the Bryce amphitheater. The erosive force of frost-wedging and the dissolving power of rainwater have sculpted the colorful limestone rock into bizarre formations including slot canyons, windows, fins, and spires called "hoodoos." After our adventurous hike in Bryce, we hop in the van to make our way to Zion National Park.
In the Mormon religion, Zion means "the pure in heart" or in this case, a place where people with pure hearts live. Inspired by the beauty and purity of their red rock home, the early Mormon settlers named the area Zion. Once in Zion, you'll have the chance to explore close to camp while guides prepare a delicious meal. Tonight, we'll hang out around campground together playing fun fireside games and getting excited for tomorrow's adventures.
Hiking: 8 miles
Meals: All meals included; breakfast at camp, lunch on the trail, dinner in camp
Lodging: Established campground in Zion National Park
DAY 4: ZION NATIONAL PARK
Observation Point is one of the best viewpoints offered by the list of Zion's classic trails, with dizzying drop-offs and eye-popping scenery looking down into Zion Canyon. Though not the most family-friendly trail in Zion, this challenge is worth the effort. The maintained trail zigzags its way up the steep mountainside before venturing through Echo Canyon, a deep gorge filled with water-gnawed sandstone pockets. Beyond Echo Canyon the walls drop sharply, giving way to spectacular views. At trail's end is an incredible view of the entirety of Zion Canyon. The West Rim Trail can be seen to the right as well as lofty Angels Landing and other famous landmarks. The challenge of hiking to Observation point may not be for everyone, if you have qualms about this hike they should be discussed with the AOA staff when planning your trip.
After lunch we will board the park shuttle to the upper reaches of Zion's main canyon to explore the world famous Zion Narrows, a National Park classic. On this hike we will wade through the knee- to waist-deep water of the Virgin River while 2,000 foot tall Navajo sandstone walls tower overhead. Exploring the Narrows is a favorite of all of our travelers, but is often especially fun for kids. Tonight we celebrate our week of adventure and relaxation with a final dinner.
Hiking: 8-10 miles
Meals: All meals included; breakfast at camp, lunch on the trail, dinner in camp.
Lodging: Established campground in Zion National Park
DAY 5: ZION, DRIVE TO LAS VEGAS
After breakfast, we head into Zion National Park for a finale hike to Angel's Landing! We begin the day's hike strolling beneath shady cottonwood and sycamore trees by the Virgin River's edge. Soon we begin the ascent, our goal will be to reach the top before the desert sun peaks over the canyon wall. Angel's Landing is not just a hike; it is the pre-eminent trail of our National Park System and the perfect grand adventure to cap off our fantastic week of exploring the gems of Southern Utah.
The trail ascends 1,488 feet in 2.5 miles to the 5,790-foot summit of a monolith perched partway between the river and the canyon rim. It is flanked on three sides by the erosive North Fork of the Virgin River below. The hike leads to sweeping north-south views of the Virgin River Gorge, Cathedral Mountain, Observation Point, Cable Mountain and the Great White Throne looming high above Angel's Landing. After descending back to the canyon floor it is customary to take a cool plunge in the Virgin River and relax under a cottonwood tree for a picnic lunch, recounting the fun and adventure we enjoyed during the week. Waving farewell to Zion, we arrive back to the bright lights of Las Vegas between 3:00 – 6:00pm.
Hiking: 5 miles
Meals: Breakfast and Lunch included; breakfast at camp, lunch in the park or Springdale. Dinner on your own.
Lodging: On your own
Note about itinerary changes: We do our best to operate each trip as closely as possible to the published itinerary, however there are sometimes forces outside of our control that could require us to make adjustments to the operations of a trip. These include but are not limited to weather, natural disasters, road closures, park closures, campsite availability, emergency guest illness or injury.
CHECK OUT THIS TRIP'S ROUTE
Click here to see the routes we hike on this guided hiking trip.
Tips for planning a trip to Southern Utah
If you're planning a trip to Southern Utah, hiking the Escalante River should definitely be on your list. On the Escalante River you'll find less crowds, incredible scenery as you follow the river along the canyon, and endless miles of slot canyons to explore.
In Zion National Park, the hiking trails are diverse with shady riverbanks to high overlooks. Make sure to check out these four trails that travel through the best places for hikers to visit in Zion.
If you're going to hike some of Utah's infamous Slot Canyons, you might want to take these 3 vital tips along with you.
If you're in Bryce Canyon National Park, you'll be sure to check out the overlook of the main Bryce Canyon Amphitheater, but the best way explore this park is with a few hikes. Make sure you check out the 3 best hikes in Bryce Canyon National Park.