6-Day Guided Cycling Journey from Zion to Las Vegas

The American Southwest is a region of enormous landscapes and dramatic destinations with a lifetime's worth of places to explore and discover. For experienced road cyclists, we have created an action-packed one-way cycling journey that will travel across three states (Utah, Nevada and Arizona) over 6 days, including a stunning section of Southern Utah's Red Rock Country.
Why travel with AOA?: Find out more
Price: upon request
Activity: Cycling
6 days, 5 nights
Difficulty: Moderate/Advanced
Zion to Las Vegas Cycling Trip Details
Trip Details
2017 Price
Upon Request
Overview
Discover the beauty of the area's natural landscape under your own power as you explore some of the most unique canyons in the world with towering red cliffs and sweeping valleys. Your road cycling journey will provide you with an intimate experience of world-famous Zion National Park, Snow Canyon State Park, Valley of Fire State Park, Lake Mead, and the Hoover Dam!
Trip Rating
Fitness – 3.5
Comfort – 4.5
Solitude – 2
Guest Participation – 1
Click here for an explanation of AOA's trip ratings.
Where to Meet
START: 8:00am on Day 1. Meet your guide in the lobby of the Homewood Suites in South Las Vegas (CLICK HERE for map). Or meet in St. George at 10:30am (inquire for details).
END: Drop-off at Homewood Suites in South Las Vegas on Day 6 (usually between 3:00 and 4:00pm).
GUESTS: 2 min to 12 max
Included
5 nights of hotel accommodations
Roundtrip transportation from Las Vegas or St. George
All park entry fees and permits
Meals starting lunch on Day 1 through lunch on Day 6 (except dinner on Day 3)
Water and snacks
Well-supplied aid stations every 20-25 miles during rides
Professional Wilderness First Responder-certified guides/mechanics.
Not Included
Personal insurance and expenses
Air transportation to and from Las Vegas or St. George
Pre- or post-trip lodging
Breakfast on Day 1
Dinner on Days 3 and 6
Alcohol and related gratuities
Bike and helmet (available to rent from AOA)
Personal cycling kit
*Please see the "Upgrades & Additions" tab below for a list of available gear rentals and purchase options.*
Frequently Asked Questions
Q: When's the best time to go on this trip?
A: Elevations on this itinerary range from only 1,100 feet (335 m) to as high as 5,000 feet (1524 m) above sea level, exposing us to the moderate climate of Southern Utah's mountains, as well as the exposed flats of the Mojave Desert. Because of this extreme variance in climate, the season for this tour is relatively short: February, March, April, and November. However, within these time frames, clear blue skies, idyllic daytime temperatures (mid 50s to mid 70s (13 to 23 degrees C), and very little precipitation make this trip a real treat while the rest of the country is under snow.
Q: What are the rides like and how do I train for the trip?
A: On this cycling tour we oscillate between smooth, rolling highways with limited traffic, and bike-only trails tucked inot the forests and fields of southern Utah. Enjoying these areas by bike allows us to cover plenty of ground and see stunning geologic landscapes unmatched by anywhere else in the world. While our routes are not generally for the first-timer, they are achievable for the dedicated weekend cyclist in good condition, and most ideal for those looking for a cycling-specific vacation. We'll enjoy mostly wide shoulders and good roads while riding this incredibly varied terrain, with a mix of steep and sustained climbs.
Training for this adventure is important. The best way to train is by cycling similar distances to what your tour entails. When this isn't possible, cross-train at the gym and try to improve both your strength and cardio so you can be comfortable being active all day long. Once you register for your tour, we will send you a Trip Planner with a more detailed training guide.
Q: What sort of accommodations are included on this trip?
A: Each night we will ride to, or be shuttled to, our accommodations. These are all modern hotels, with mid-range amenities and services. We top off the tour with a stay at the beautiful 4-star Hilton Lake Las Vegas Resort and Spa. All hotel rooms have private bathrooms with showers and/or tubs, and two beds (usually queen-size where possible). Most hotels have access to cell service, as well as free wi-fi.
Upgrades  & Additions
Solo Accommodations Upgrade
Starting at $500 pp
March 5-10 – $500 pp
March 26-31 – $550 pp
April 2-7 – $550 pp
April 23-28 – $550 pp
November 5-10 – $550 pp
Gear Rental
30 to 40 liter daypack ($35 per pack)
Bike rental is available through AOA. See the bike rentals tab below.
Optional Additions
*A bike and helmet are not included with the cost of this trip.*
Bike building/packing/tuning ($125) when you ship to AOA – Find out more
Purchase: 3-liter Camelbak reservoir/bladder ($35 per)
Optional upgrades, additions, and rentals subject to tax (7.95%).
Trip Dates
Dates
2017 Trips – price varies by date
More dates to come soon!
Bike Rental
Bike Rental Options
This trip does not include a rental bike. AOA offers rental road bikes in various performance levels. Each road bike rental includes a helmet and flat repair kit, and can be set up to your basic fit requirements. You are welcome to bring your own pedals and saddle to use with our rental bikes.
Reservation & Cancellation Policy
Reservations, Payments and Cancellation
Southern Utah cycling tours are very popular and advanced planning is often necessary. We recommend making your reservations at least 3 to 5 months in advance. We can accommodate last-minute bookings provided space is available, so please call our office to check. Each trip requires a minimum number of participants for departure. Arizona Outback Adventures (AOA) reserves the right to cancel scheduled trips that do not meet minimum sign-up requirements.
This trip confirms with 2 guests. Grab a friend and your trip is guaranteed!
We strongly recommend that you purchase "travel insurance." This is a valuable tool that will protect your trip investment.
For more details please see our comprehensive Trip Policies and Payments page.
We recommend Travel Guard insurance.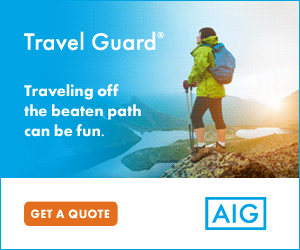 Trip Itinerary
DAY 1: DEPART LAS VEGAS – TRANSFER ZION NATIONAL PARK
After meeting our guides and fellow cyclists in Las Vegas or St. George, we travel north through the barren Mojave Desert and through the heart of southern Utah to arrive in the charming town of Springdale at the foot of Zion National Park. After lunch we will dial in our bikes and get some time in the saddle. Although today's ride is relatively short, it is packed with incredible views of the surrounding red rock cliffs and lush vegetation as you ride along the valley floor in Zion National Park. The famous tunnel climb is sure to challenge you, along with plenty of miles in the coming days.
Cycling: 25 miles; 2,200 feet elevation gain
Meals: Breakfast on your own, lunch and dinner included
Lodging: La Quinta Springdale
DAY 2: ZION TO ST. GEORGE
Our first full day in the saddle will take us from Zion to St. George. We will follow the Virgin River downstream and drop into a slightly more arid, desert-like climate passing through the small towns of La Verkin and Hurricane. Sand Hollow Reservoir, the home of the St. George Ironman venue, provides stunning contrast with its bright blue water surrounded by red rock outcrops and sand dunes. Weaving through St. George, we will make our way to the Red Mountain Resort at the base of Snow Canyon State Park where we will spend the next two nights. Take advantage of the relaxing resort amenities as you wind down the day with a sense of accomplishment of powering yourself across Utah.
Cycling: 52 miles, +2,300 ft elevation
Meals: Breakfast, lunch and dinner included
Lodging: St. George Red Mountain Resort
DAY 3: SNOW CANYON GUNLOCK LOOP
After breakfast at the resort we will set out for a 40-mile loop through red rock canyons and across high desert plateaus. The last portion of the ride will take us through Snow Canyon State Park as you descend back to Red Mountain Resort. Free time after the ride will give you the opportunity for a short self-guided hike in Snow Canyon, or a cross-training session for multisport athletes. Spend the evening exploring the restaurants and culture of downtown St. George at your own pace with an AOA provided shuttle service from the resort.
Cycling: 40 miles, +2,600 ft elevation
Meals: Breakfast and lunch included, dinner on your own
Lodging: St. George Red Mountain Resort
DAY 4: ENJOY A DOWNHILL FROM ST. GEORGE TO MESQUITE
Day 4 continues our journey west and will travel through three states! The route will climb through the Paiute Indian Reservation before descending through Joshua Tree National Landmark and into Arizona. Following the Virgin River Valley, we will end our day in the Mojave Desert in the small town of Mesquite, Nevada.
Cycling: 47 miles, +2,600 ft elevation
Meals: Breakfast, lunch and dinner included
Lodging: Mesquite Casa Blanca
DAY 5: VALLEY OF FIRE TO LAKE LAS VEGAS
After breakfast and a short transfer we will begin our longest day in the saddle from Valley of Fire State Park. A short out-and-back in the park will allow us to take in the immense landscape before setting our sights on Lake Las Vegas. The route consists largely of rolling hills mixed with longer gradual climbs and descents providing glimpses of Lake Mead to the east. A relaxing final group dinner at our waterfront accommodations will be well deserved after five days of exploring the southwest.
Cycling: 66 miles, +4,800 ft elevation
Meals: Breakfast, lunch and dinner included
Lodging: Hilton Lake Las Vegas Resort & Spa
DAY 6: LAKE LAS VEGAS TO THE HOOVER DAM
Our final day continues along Lake Mead from Lake Las Vegas to the Hoover Dam, an engineering marvel. Lunch at the dam will give you plenty of time to appreciate the massive scale of this Civilian Conservation Corps of Engineers project. Your guides will return you to the Homewood Suites in South Las Vegas at the conclusion on the trip. Expected drop-off is between 3:00pm and 4:00pm.
Cycling: 24 miles, +2,100 ft elevation
Meals: Breakfast and lunch included, dinner on your own
Lodging: On your own
Check out this trip's route
Click here to see the routes we bike from Zion to Las Vegas.
Tips for Planning A Road Bike Trip
On both our Southern Utah Road Biking trip we spend a good amount of time exploring the beautiful Zion National Park. Here's a guide to what it's like cycling in Zion.
While all of our road cycling tours have rider support, it's still very important that you know the basics of bike maintenance before any ride. 
Before you rent or ride a bike, you might want to know what size you are. Here's a blog on finding out your best bike fit.